POS - Split a Check
Lavu POS offers different ways to split a check. This feature can be performed at the order screen, using the Split button.
Split an order by tapping
This method is used to move an item onto a new split check.


To move an item to a separate check, tap the Split button.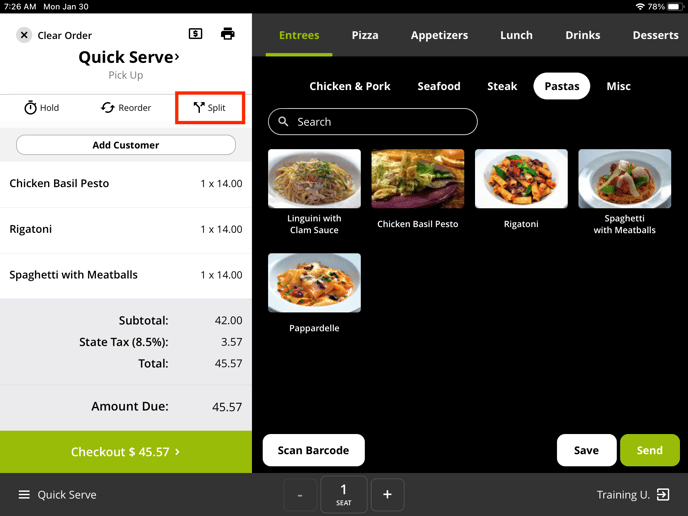 A check box will appear next to each menu item on the order. Tap the check box next to the item(s) that needs to be moved to the new check. Tap the Split button a second time.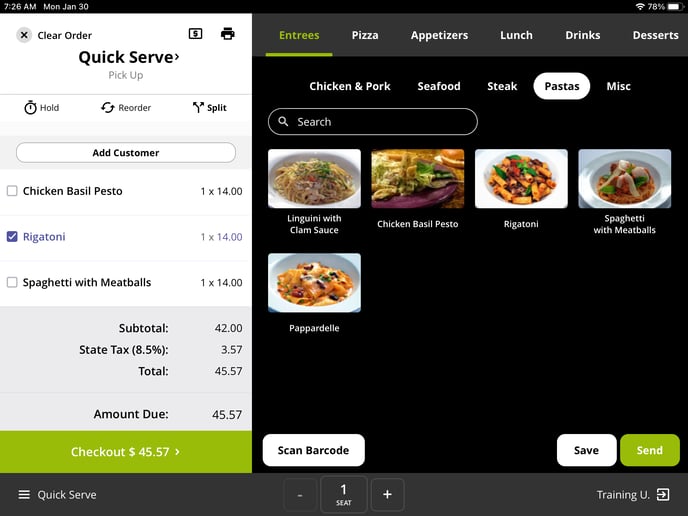 Select from the options, New Check, New Order, Another Order.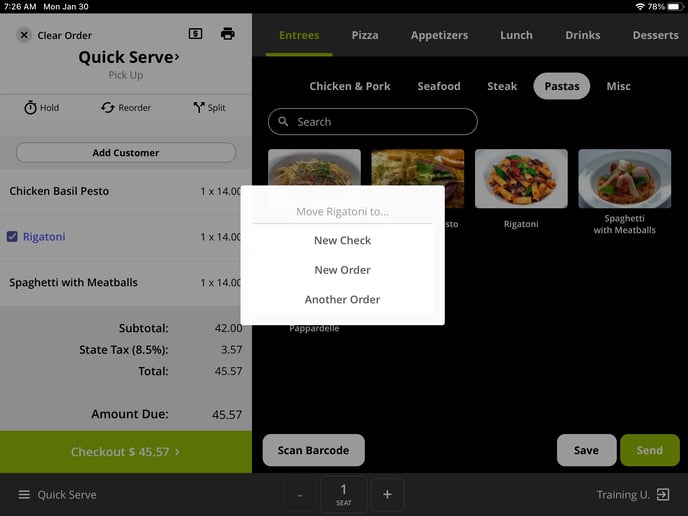 Select New Check to make a new split check. Selecting new order will open a new separate order. Selecting Another Order will bring up a list of open orders to choose from. Choose the order you want to move the item to.
After selecting
New Check
, the order will have two checks.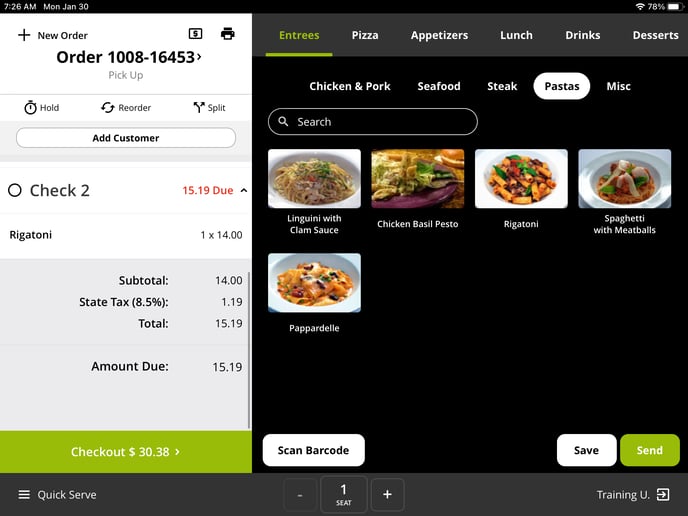 Swipe to Split function
This method is used to split a check evenly between multiple guests, or split by seat number.
Swipe over the Split button by tapping and holding the split button, and sliding your finger to the right (any direction will work).
Tap "
Split by Seat
" to split by seat number and the order will be split accordingly.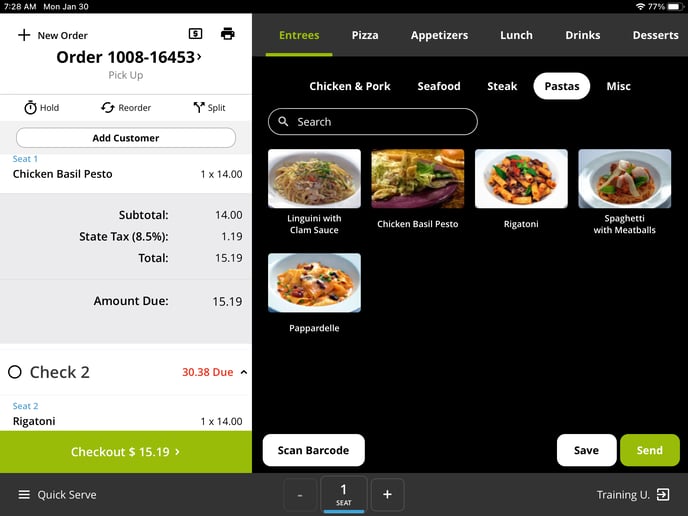 Tap "Split Evenly" and enter the number of checks to split into.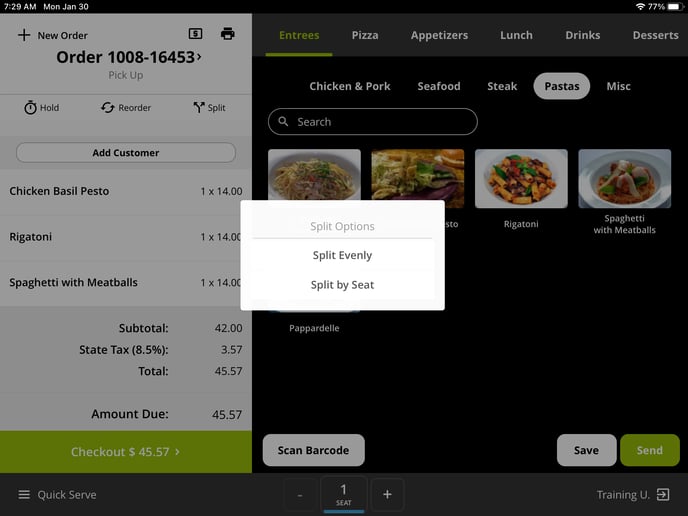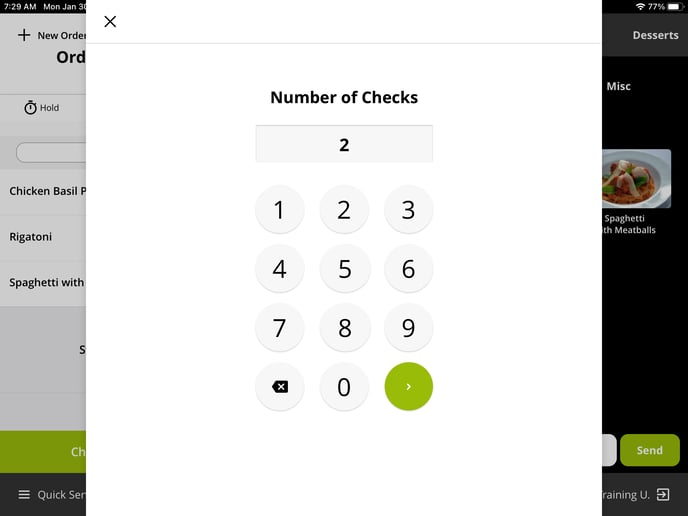 Your check will then be split into what ever number you entered.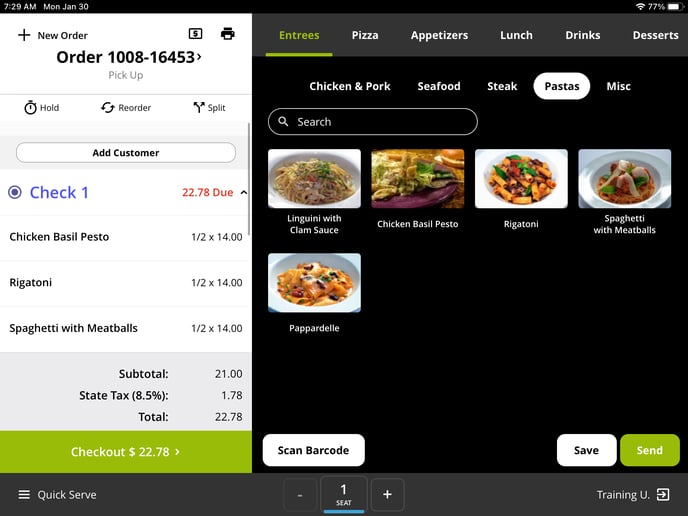 For any further support, please reach out to our 24/7 customer support team at 505-535-5288 or email
support@lavu.com
.