An introduction to how Cash Discount Program and Dual Pricing works in Lavu POS
Lavu's Cash Discount Program and Dual Pricing can be used to offer an incentive to your customers to pay in cash. The basic idea is that customers paying for their order in cash will pay a lower amount than those that pay with credit or debit cards.
This program is currently only available in the U.S., and to Lavu Pay customers. Please reach out to our sales team if you are interested in our Cash Discount Program (CDP) and Dual Pricing.
Setting up Cash Discount Program
Once activated for your account, a new settings page will appear call Cash Discount Program. This page is located in the Payments page under Settings.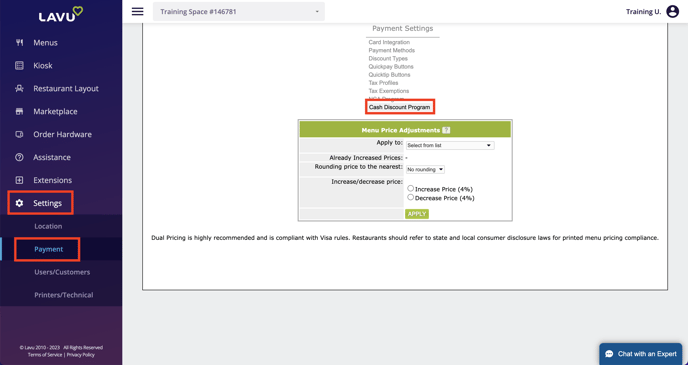 Note: CDP can only be enabled by a Lavu admin. Please reach out to our customer care team (833-381-5288 or support@lavu.com) to enable this feature.
Once this has been enabled, you should Reload Settings on your POS iPad, and you will now see CDP and Dual Pricing on all of your orders.
Dual Pricing simply means your cashier, server, and your customers will see two prices. One discounted price if they pay in cash, and the other original total if they pay with a credit or debit card.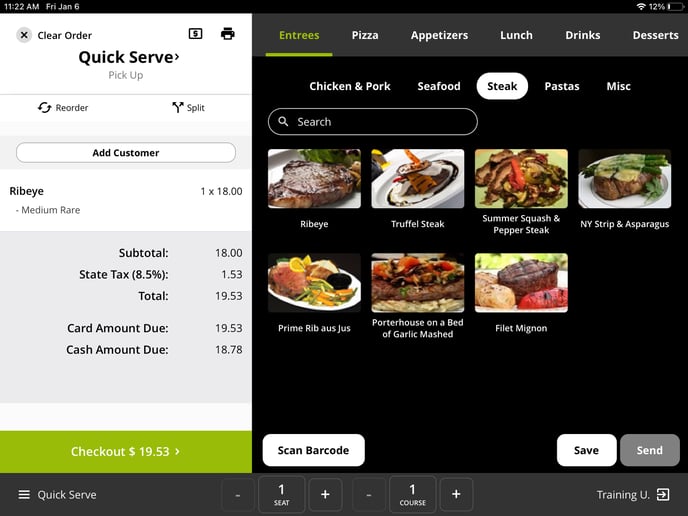 In the Control Panel, you have the ability to raise the prices of your menu items and/or modifiers by 4% (the discount provided to customers paying in cash). Thereby offsetting any cost associated with running in this program.
From the dropdown next to Apply To, simply select what in your menu you would like to increase the prices of, and select Increase Price (4%) at the bottom. Click Save to finalize your changes.
You can reverse this process at any time by following the same steps, but selecting Decrease Price instead.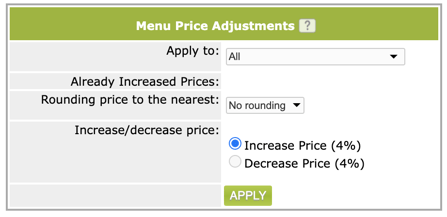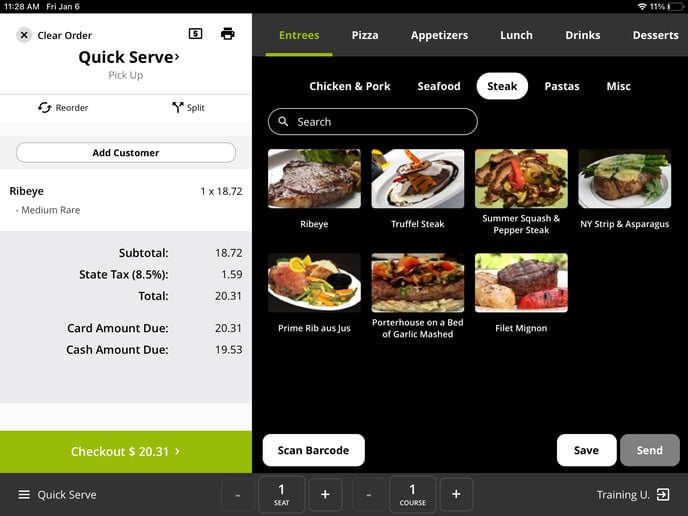 Notice the slight price increase from the previous image.
Here is what your printed checks will look like with Cash Discount Program enabled.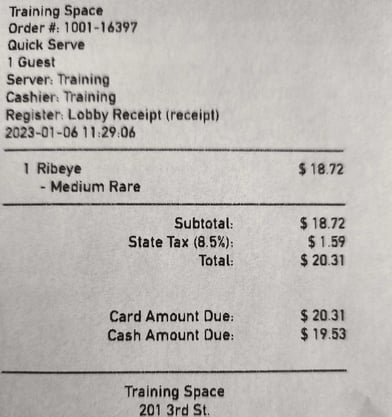 For any further support, please reach out to our 24/7 customer support team at 505-535-5288 or email support@lavu.com.