How can a Server edit tips on the POS?
Editing Tips on the POS
Servers have the ability to enter and edit their own tips directly from the POS. This feature is enabled by default, but you are able to change it as you see fit at any time. To allow or prevent servers from entering their tips on the POS, follow the instructions below.
2. Click on Settings and then Payments.
3. You will automatically be brought to the Card Integration page. Find Allow servers to manage tips at frontend and enable or disable this setting. Don't forget to click SAVE then reload settings on the application.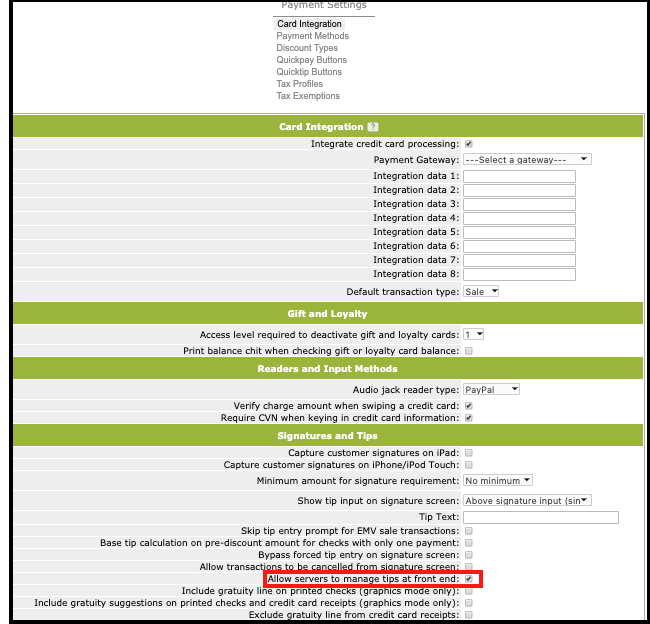 Entering Tips on the POS
If you have chosen to enable the setting, your employees will be able to enter their tips using the steps below:

1. Tap the menu button in the lower left corner of the screen.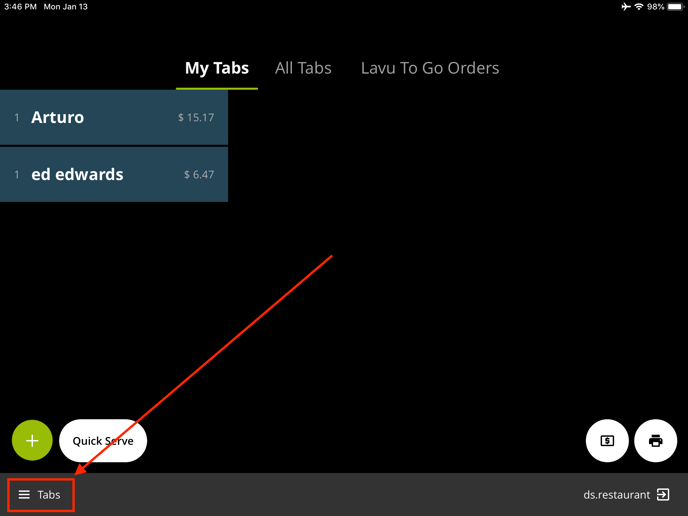 2. Tap Functions.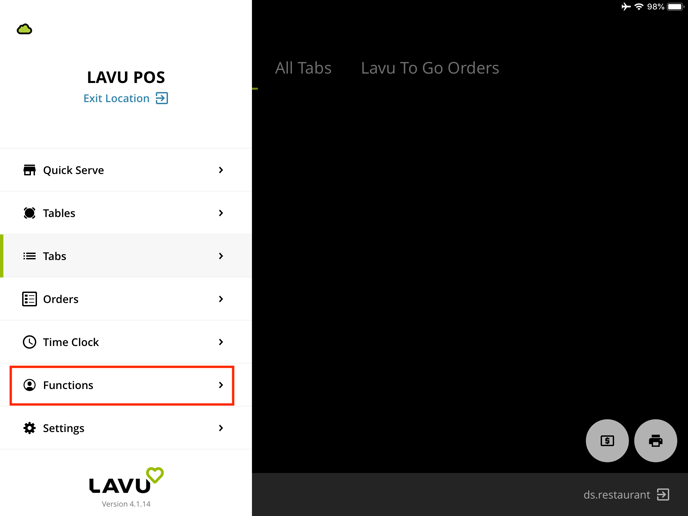 3. Tap Server Functions.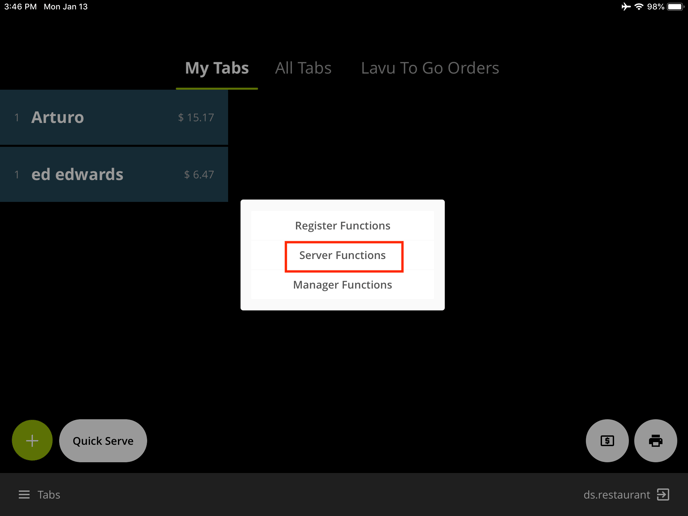 4. Tap Server Tips.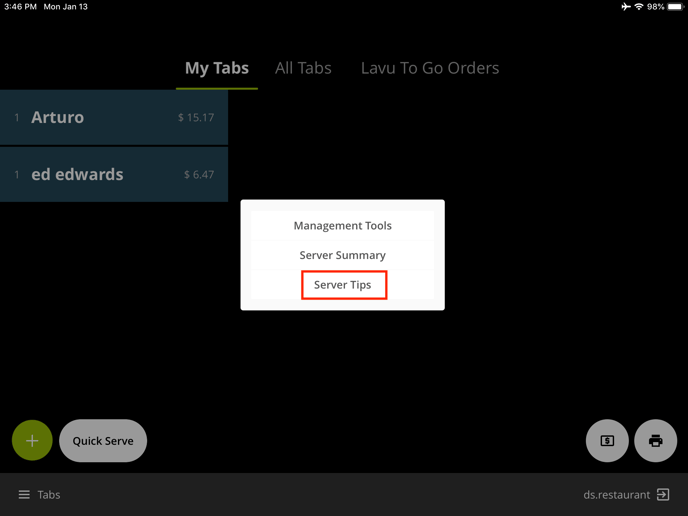 5. Enter the tips along the right hand side, and tap Save in the top right corner.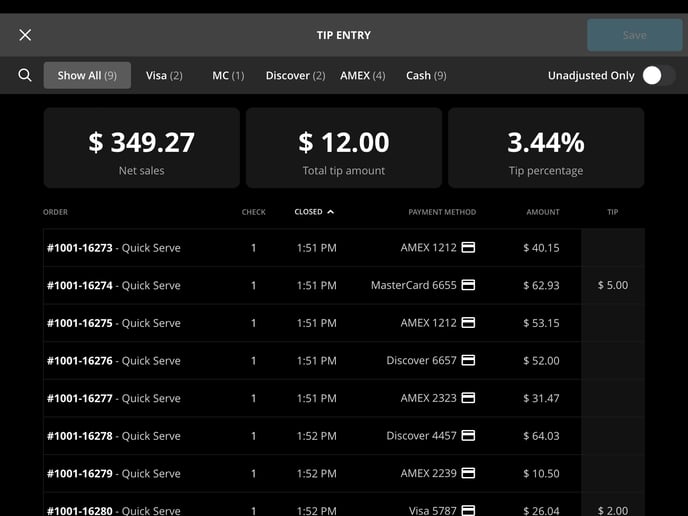 For any further support, please reach out to our 24/7 customer support team at 833-381-5288, or email support@lavu.com.