Automated report in Menudrive
Automated reports are a way you can have Menu Drive reports sent directly to your email. The report sent is a very high level report, detailing your sales, payments, discounts redeemed, what was collected in tips, and more.

Before you can receive this report, you must first decide when the report will be sent, and who it will go to. You can send the report to as many people as you want.

Start by logging into your Admin Control Panel, click on Reports, and then click on Report Settings.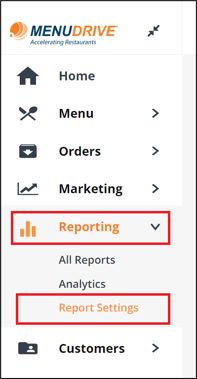 The first section allows you to determine who will receive this report. Simply add their email addresses to the list. You can add as many people as you want, and you can remove them from the list at any time.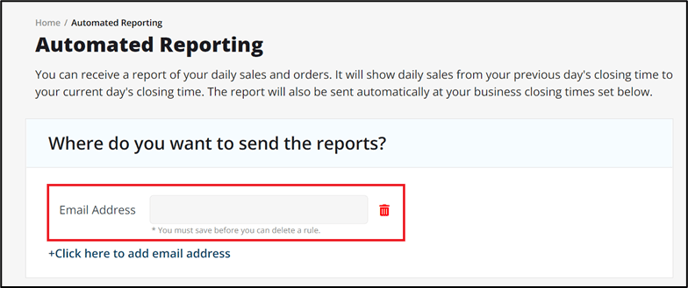 Next you will need to create your "close of business day rules". This determines when your report will be sent to the email address(es) listed above.

Select the day of the week, and the time you wish the report to be sent. You can set as many of these as you want, depending on how frequently you want to receive reports.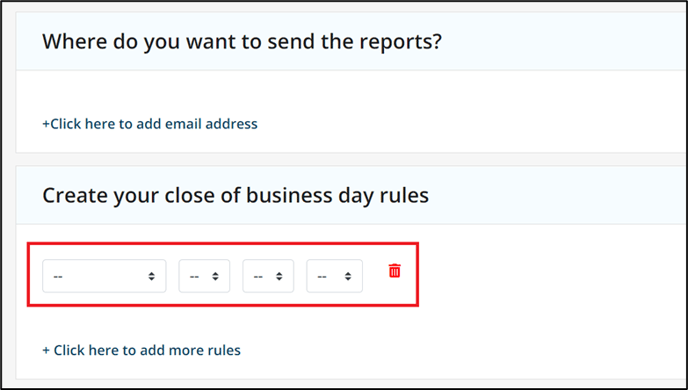 Note: the report will include information since the last time the report was sent. This means if you put a single day and time, you will get a weekly report.
For any further support, please reach out to our 24/7 customer support team at 833-381-5288, or email support@lavu.com.