Inventory: Reconciliation
Inventory: Reconciliation
Reconciliation
Reconciling your inventory is a very straightforward process. When it comes time to update your stock numbers, navigate to the Inventory page, and click on Reconciliation.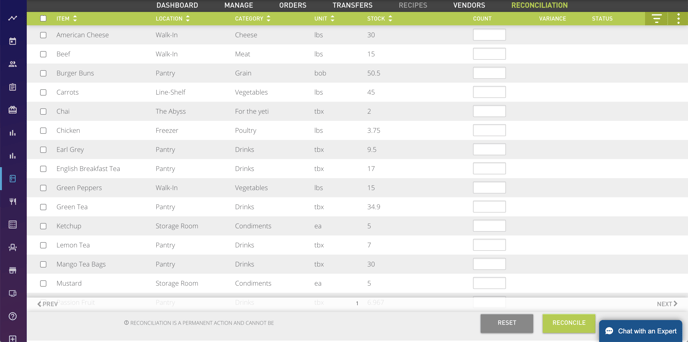 To update your stock, simple type in the number under the Count column. You can also click on the green equals sign that appears to the left of the count column, if your stock level has not changed. You may also choose to leave it blank.

When you are finished, click the green reconcile button in the bottom right corner to save your changes. Once this is done, you can navigate to your inventory reports, and click on Variance to see your recently saved changes. This can help you track the variance of a particular item from week to week, or month to month.