Inventory: Vendors
Vendors & Orders
Creating vendors and orders can make adding stock to your inventory a fast and easy process. Once you have vendors created you are able to attach them to items, and then place orders through vendors for those particular items.
Creating Vendors
Navigate to inventory and click on Vendors. When creating vendors, the only information that is required is the name and the email address of the vendor. All other information is optional. Once it has been entered click on Save.
Keep in mind that Lavu Inventory does not have the ability to contact your vendors. Lavu will not send emails or contact your vendors in any way.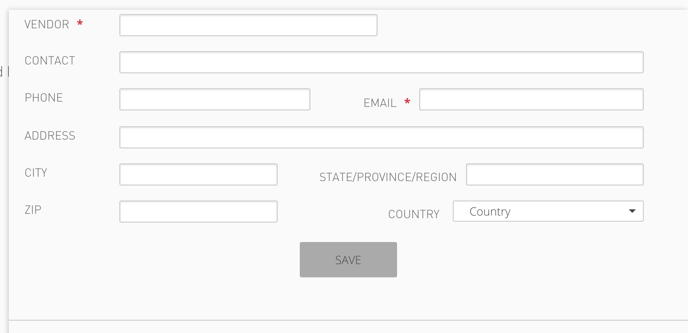 Creating Orders
Once vendors have been added and attached to inventory ingredients, you can start using Orders to track shipments that you have placed with your suppliers. Once those shipments have arrived at your restaurant, you can receive the order in Inventory to automatically update the stock of all of your ingredients that you received.
Navigate to Orders, click on the action button in the top right corner, and click on Place new order.


In the next screen, select the vendor you want to order from to start. Then start selecting items you want to order, and how much you are ordering.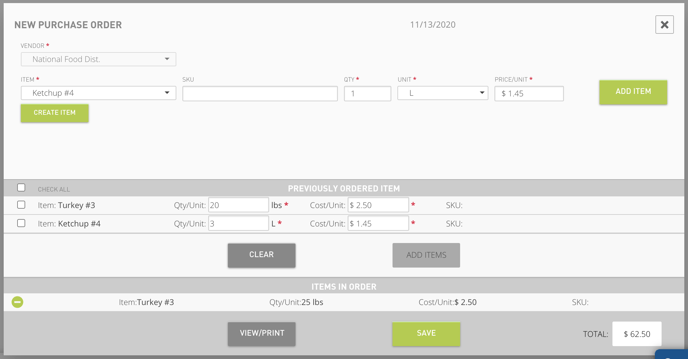 Click Save and the order will be placed in a Pending status.


When your shipment is received, you can click on this row where your order is pending, and receive the items. Type in the amount for each ingredient that you received and click Receive and then Save.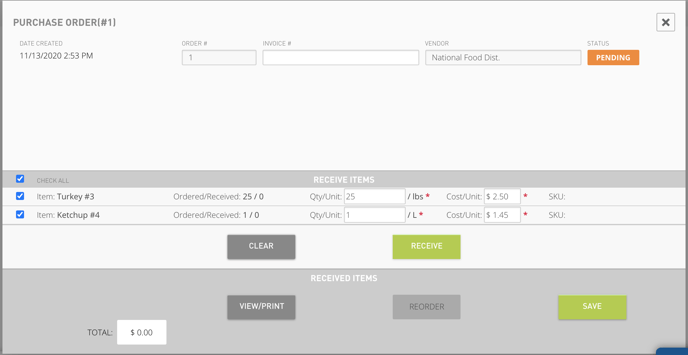 At this point, you will have received your order, and your stock will update based on the items you received. If your order is received in full, it will be placed in a Closed status. If not everything is received, it will be placed in a Partial status, where you can receive the rest of the items at a later date.