Item 86 Count Tracking in Menu Drive
Item 86 Count Tracking
Menu Drive now has the ability to track 86 counts through its integration with Lavu POS. This integration is required in order to take advantage of this new feature.

With the setting enabled, your Menu Drive storefront will automatically decline any orders with items you don't have enough stock to prepare.
Enabling 86 Count
To take advantage of this feature, you will first need to call our customer support team to have them enable this feature for your account. We recommend calling our support team at 855-528-8457, for the fastest response.
Once our support team has activated 86 Count Tracking, you will find a new setting in your account. Navigate to
Settings
on the left hand side, and click on
Location Profile
. Scroll down until you see the settings below.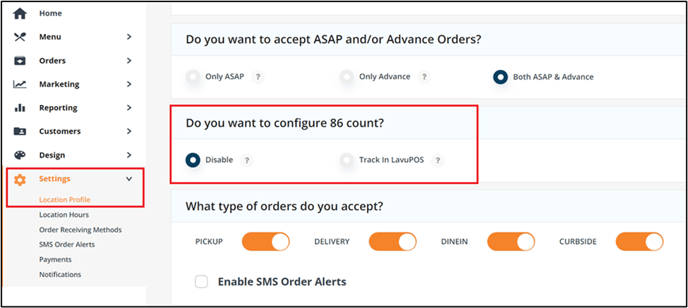 This settings gives you control over when you track 86 counts through the Lavu Control Panel. To start tracking, ensure that Track in LavuPOS is selected. To ignore 86 counts in Lavu, select Disable.
Set Item Availability Count
With the feature enabled, the other half of this setup is to use 86 tracking in the Lavu Control Panel. Next to each item in the Lavu POS menu is a green
Details
button. This brings you to the
Menu Item Details
screen, where you can find
Track 86 countdown
, and the
86 count
settings.

First ensure that Track 86 countdown is to
Track by Menu Item Level
. Next to
86 count
is where you should enter your current stock level for that menu item. Each time the item is ordered on Menu Drive, or from your Lavu POS, that number will decrease by 1.
When that number reaches 0, your customers will no longer be able to order that item. When you need to increase or reset your stock level, you simply need to update the number above.
Item Tracking in Lavu POS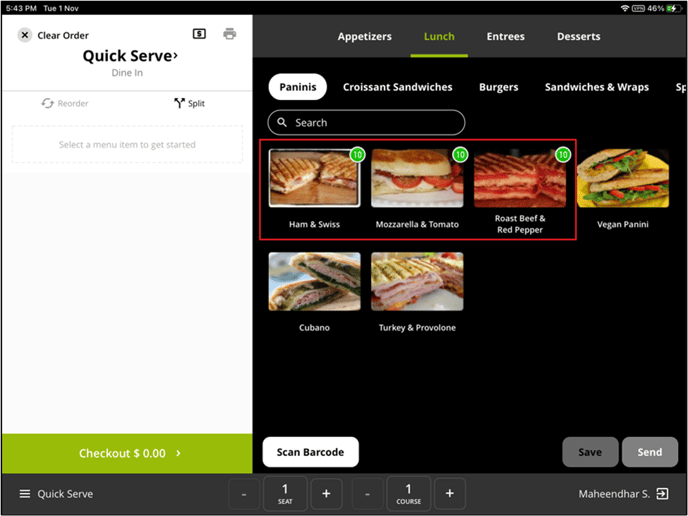 Sold Out Item in Lavu POS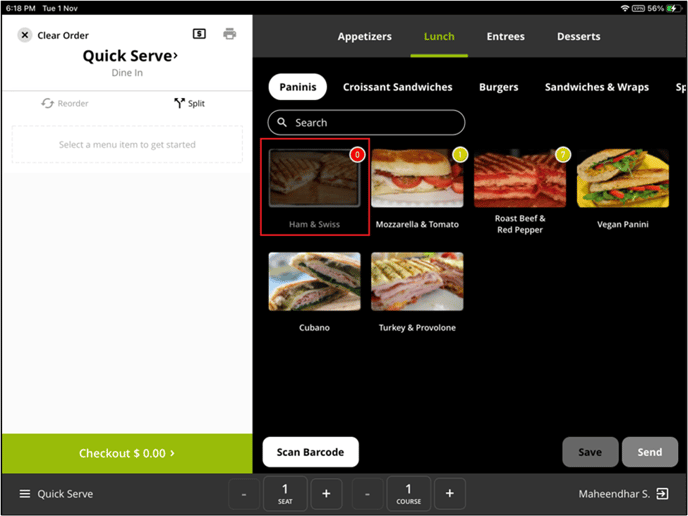 When items are sold out on the POS, customers on your Menu Drive storefront will be presented with this message if they try to order a sold out item. They will not receive this message until they get to the Order Summary screen.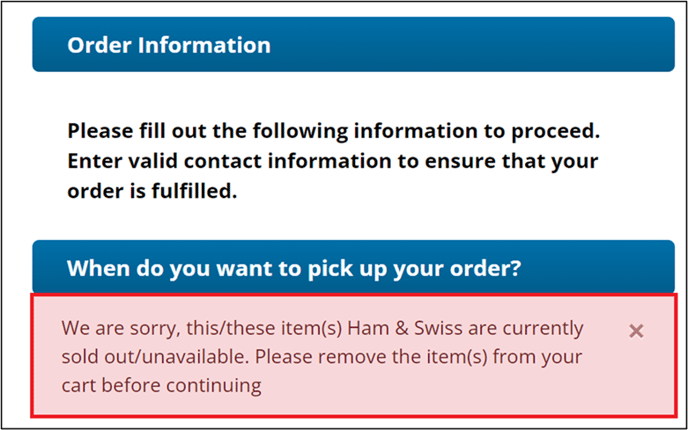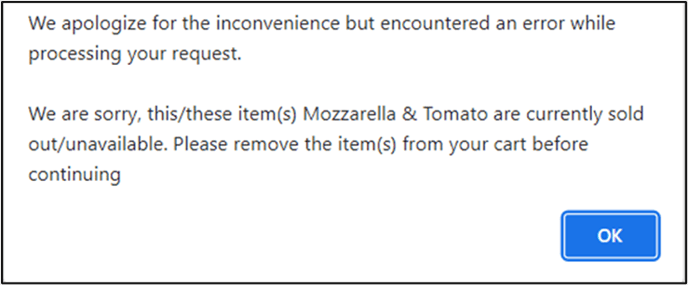 Important Notes
The Item 86 Count feature is only applicable for ASAP orders and not applicable for In Advance orders.
The Item 86 Count feature is only available to Menu Drive users who also have a Lavu POS account.
Patrons can edit the items and increase or decrease the items on the payment information page if they choose the Credit Card payment option. Customers paying in Cash will need to go back to the menu to edit their item quantities.