Lavu app version
How to check your app version?
Keep Your POS Up To Date
It's important to keep your Lavu POS app up to date with the newest version.
This ensures you have access to the newest features, and most recent bug fixes. It is also important that if you are using multiple iPads, that they all have the same version of Lavu installed. This will reduce the risk of orders not properly syncing across all devices.
To check which version of Lavu you are using follow the steps below:
1. Tap the
menu button
in the bottom right corner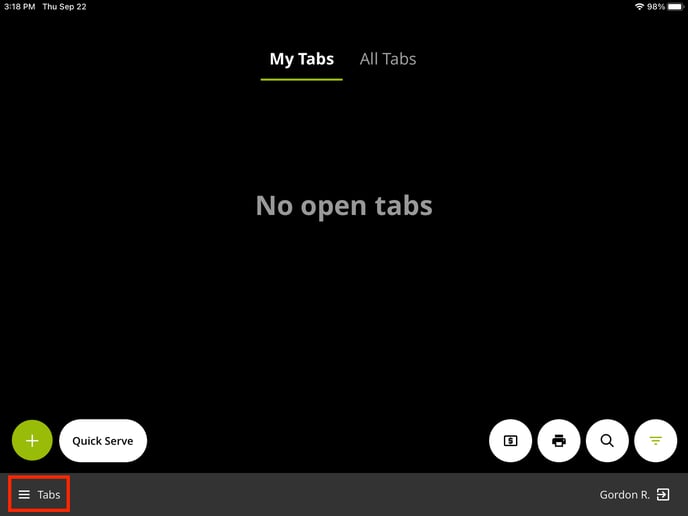 2. Tap
Settings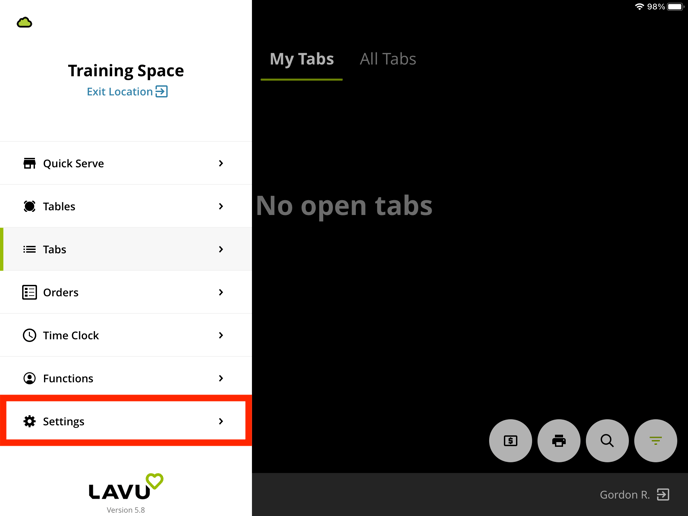 3. Tap About Lavu POS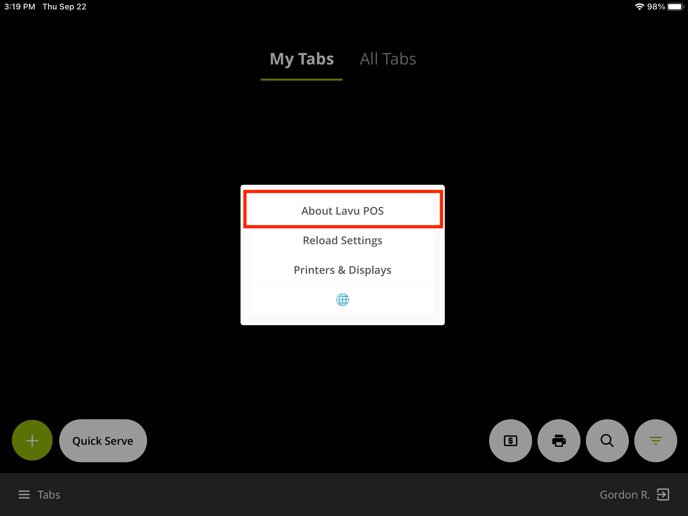 The app version will be listed at the top.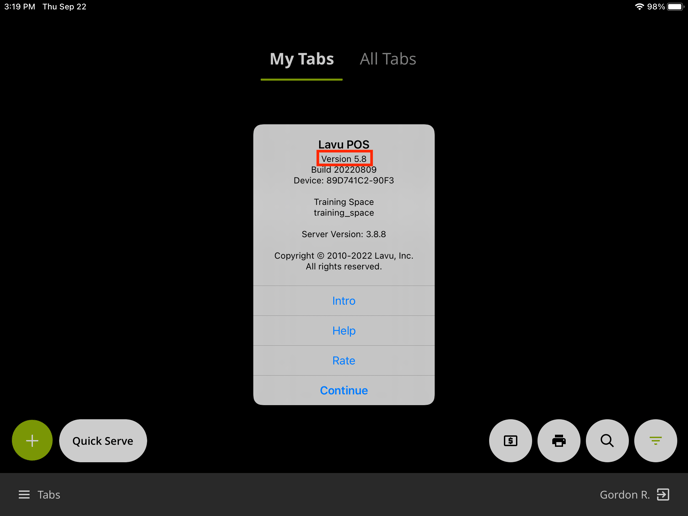 To get the latest version of the app, simply search for Lavu in the Apple App Store, and tap the Update button.