Lavu Reports - Cashier Sales
Lavu Reports - Cashier Sales
Cashier Sales
The cashier sales report will show you a breakdown of users who have closed orders, including card totals, cash sales, tips, gratuity, and more.

To get to this report, follow the steps below:
Log into your Lavu Control Panel (cp.poslavu.com)
Click on Reports
Click on V1 Reports
Click on Cashier Sales under the Sales Made By column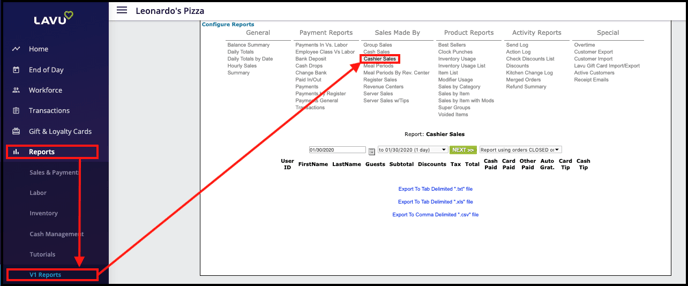 Once you have set a date range, you will see all information broken down by individual cashiers.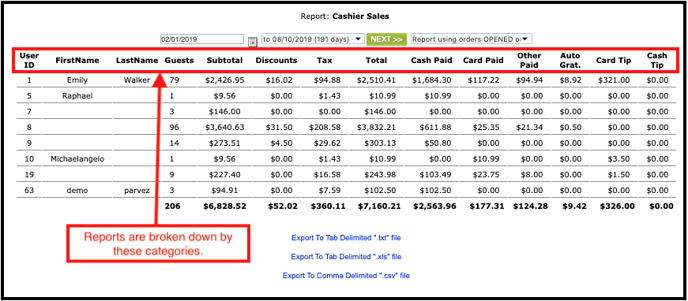 Like all other V1 Reports, you can export this information using the options at the bottom of the page. You export as a text file, an excel spreadsheet, or a csv file which can be used with any spreadsheet program like Numbers or Google Sheets.