This short article will show you how to export your reports in Lavu. There many different versions of reports, each with a simple, yet slightly different way of exporting.
Any report within Lavu can be exported into a CSV file. A CSV file is very similar to to excel file (xls) but it is more universal. This type of file can be opened by any spreadsheet program like Excel, Numbers, or Google Sheets.

To export your End of Day report, click the blue Options button and then select the format you wish to export the report in. Similar steps can be followed for reports in the Transactions and Manage Time Cards pages.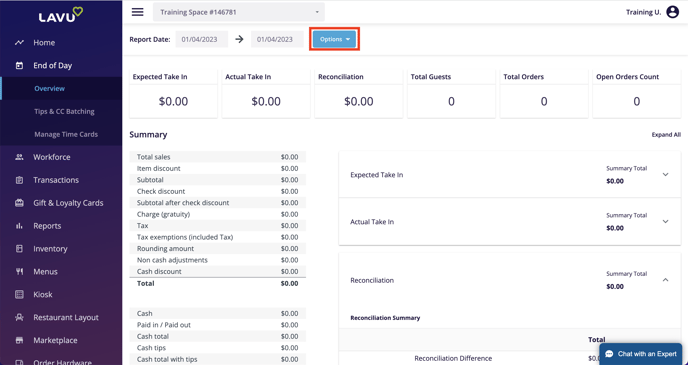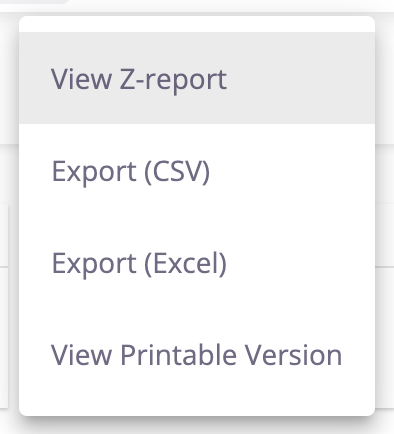 In older versions of reports, there is an export button in the top right corner of the page. You have the option to apply any amount filters you want so you can export a report exactly as you want.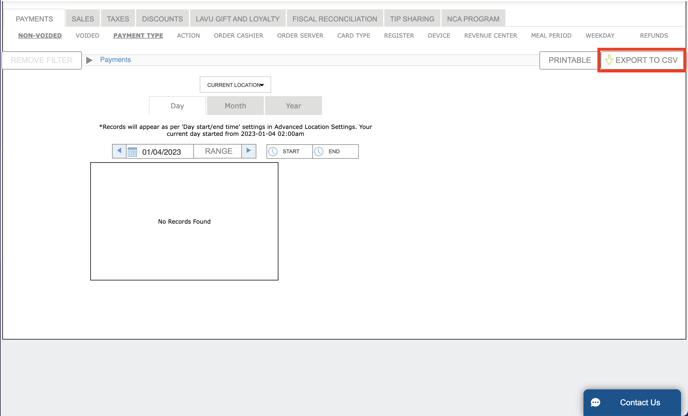 In the oldest version of Lavu reports, options for exporting are located at the bottom of the page.