Lavu Reports - Overtime
A very brief overview of the Overtime report in the Lavu Control Panel.
The Overtime Report will show you all the overtime based on the Settings you have chosen.

To view this report, start by logging into the Control Panel and click Reports. Click V1 Reports.
Under the Special column, click Overtime.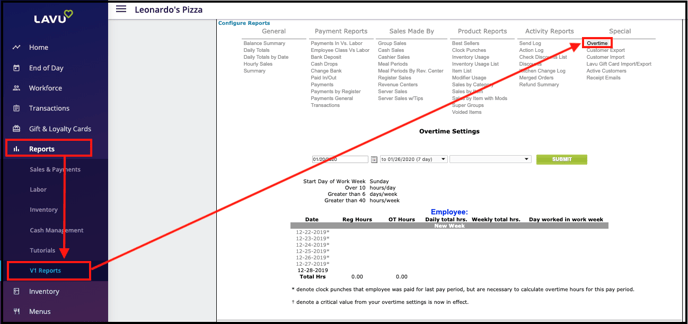 1. You can set the range of dates using the calendar and the drop-down.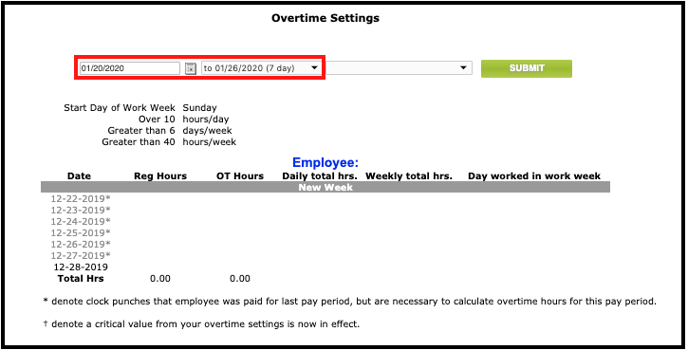 2. You can look at individual Users or All Users.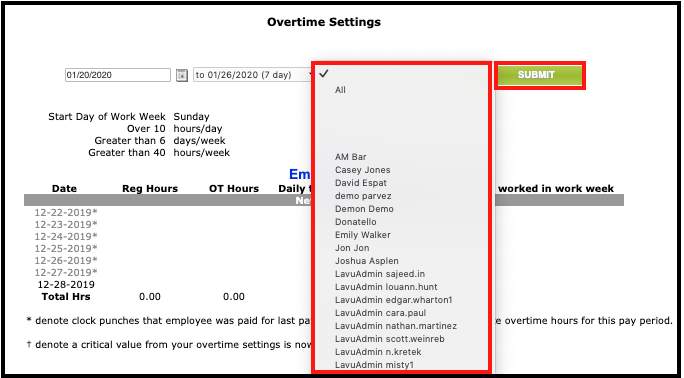 3. This section displays the Overtime Settings you have set.

4. After selecting the employee Casey Jones, and clicking SUBMIT, the following example Overtime Report was displayed.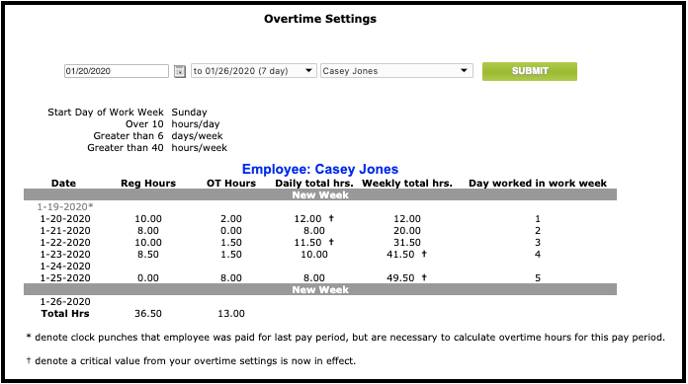 For any further support, please reach out to our 24/7 customer support team at 505-535-5288 or email
support@lavu.com
.