Lavu Reports - Paid In/Out
A brief overview of the Paid In/Out report in the Lavu Control Panel.
The Paid In, Paid Out function of POS Lavu is a register tracking report. Each time you create a Pay In or Pay Out through Register Functions, the action will be reported here in your Control Panel.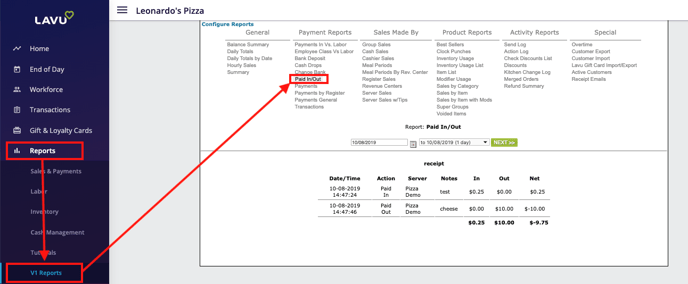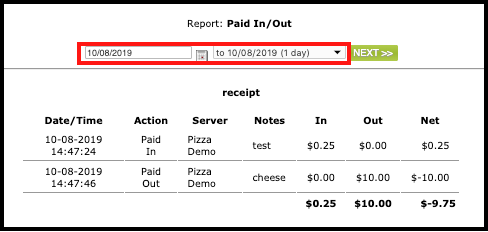 The Paid Ins and Paid Outs are broken down by Date/Time, Action, Server, Notes, In, Out, Net.