Lavu Reports - Viewing Reopened Orders
Lavu Reports - Viewing Reopened Orders
The Reopened Orders Report will detail information about orders that have been reopened.

To see this report log into Control Panel.

On the side navigation panel, click on Transactions and click on Orders.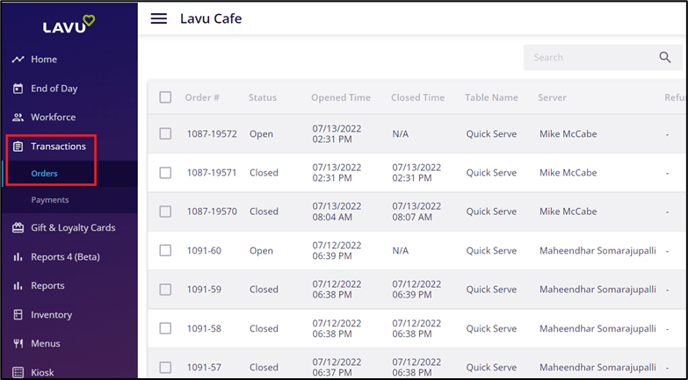 Click on Filters. Under Order Status select Reopened, and click apply.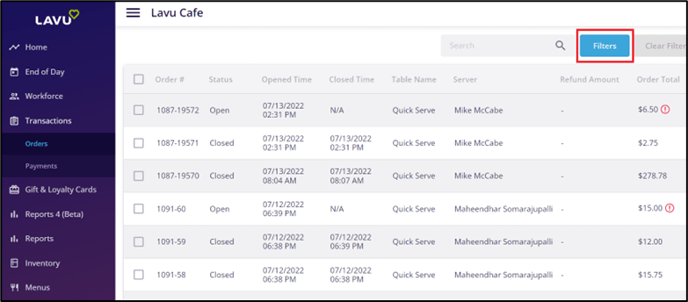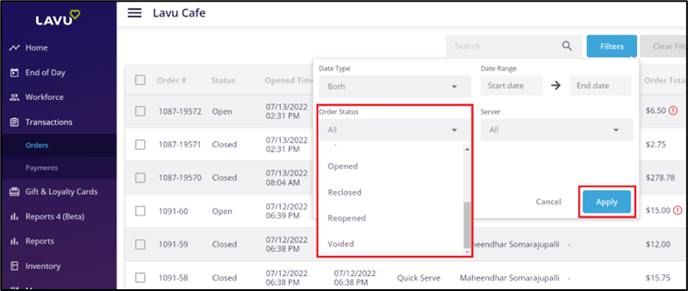 Note: You can set a range of dates and find the voided orders.

Now you can see all Reopened orders on the screen. You can export specific orders by first selecting the checkbox to the left of the Order # column. Then click on the Export button in the top right to export the report in .csv format, which can be opened with any spreadsheet program.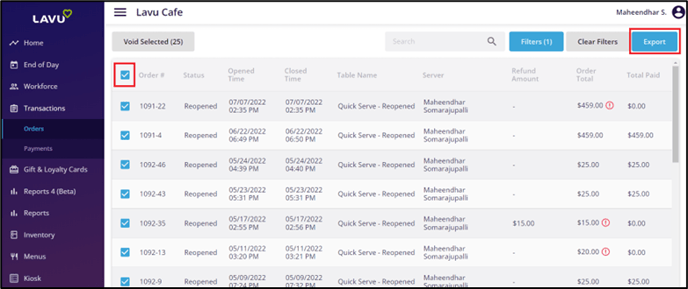 Note: You can quickly select all orders by clicking on the checkbox at the top of the page.