Lavu's Camera Scanner
Lavu's Integrated Scanner
The Lavu POS is able to use the iPad's built in camera to scan bar codes to perform a number of actions:
Ring items up and add them to your order
Accept payments through Lavu Gift
Accept Lavu Loyalty numbers (physical cards only, and uncommon)
Each of these actions require other settings to be enabled, like Lavu Gift integration and UPC codes to be entered on the menu. Refer to the articles at the bottom of this page for more detailed information.
This article will show you how to allow Lavu to access the iPad's camera, and how to use it on the POS.
Allow Lavu Access to the iPad Camera
To begin scanning bar codes, you simply need to tap the white
Scan Barcode
button while on the order screen. If you are using this for the first time, you will be prompted to allow access to the camera. Simply tap
Allow
.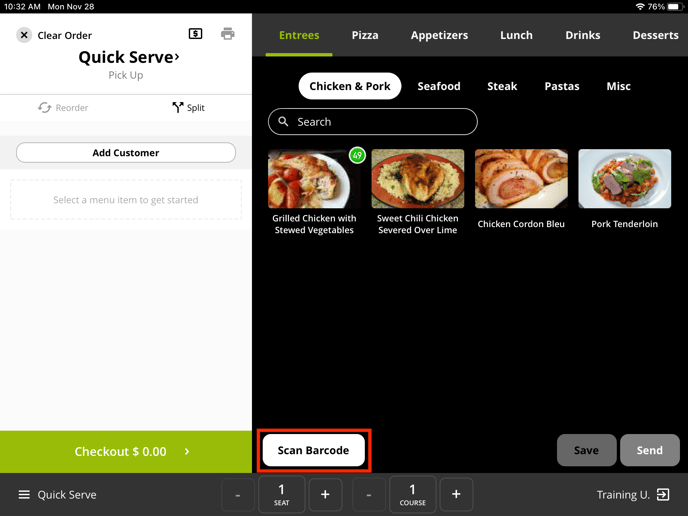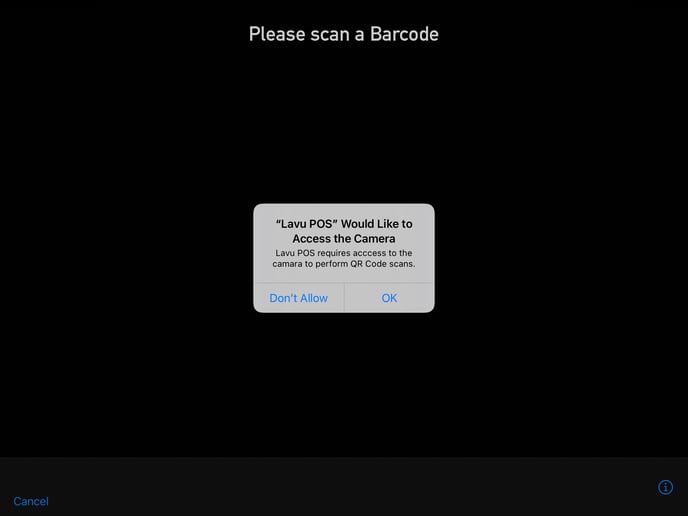 If you are not given this prompt to allow access, it is possible access was denied at some point in the past. To give Lavu access to your camera, you will need to go into your iPad's settings.
On the left had side, scroll down until you see Lavu POS (green logo). One of the options you should see is for the camera. Ensure that this is enabled.