Menu Drive and Lavu Pay
An article detailing how to sign up for Lavu Pay from your Menu Drive Control Panel.
LavuPay is powered by C
ardConnect,
a leader in the online payments sphere. LavuPay is fully integrated with Lavu POS. When you have LavuPay, Lavu POS, and MenuDrive, you have. A holistic all-in-one system for restaurant operations. Have questions? See
LavuPay FAQ
.
Start by expanding Settings on the left-side navigation menu.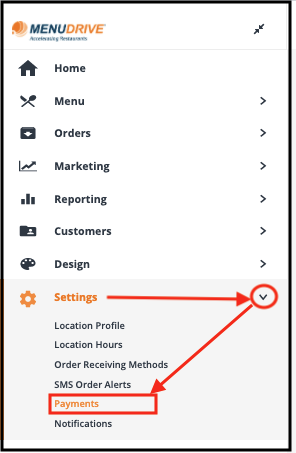 Then select Payments, and Sign up for LavuPay from the Payment Options page.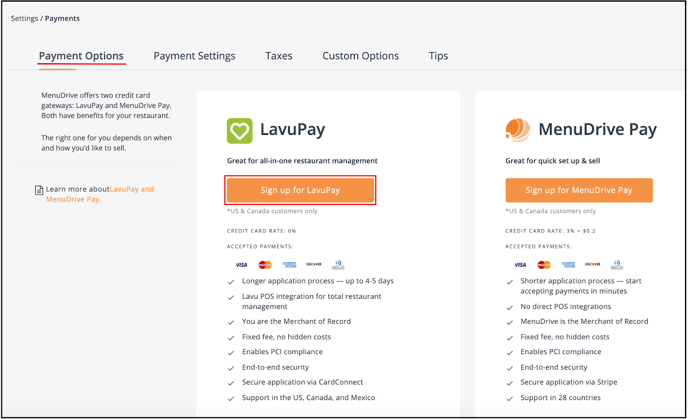 Fill out the LavuPay Application directly from your Admin Control Panel.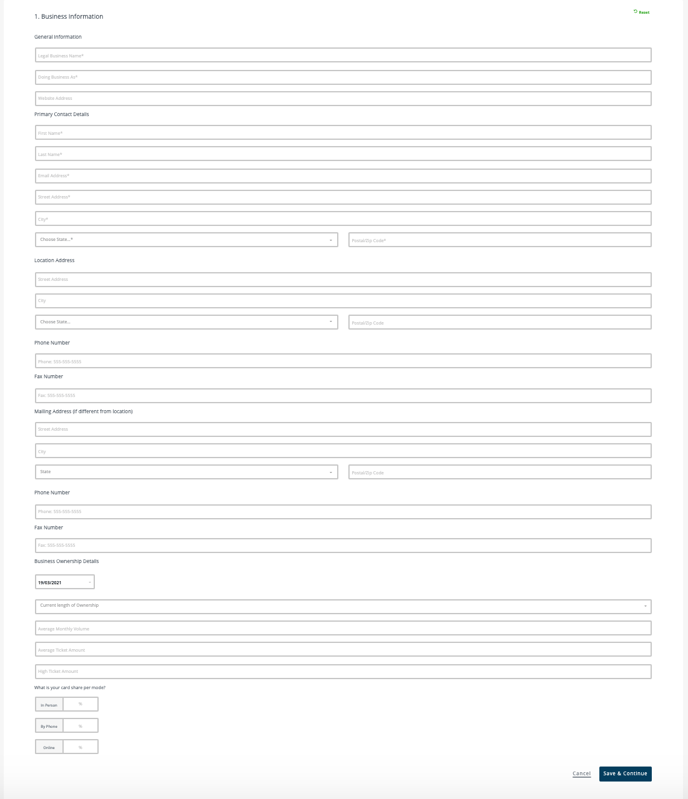 Click
Save & Continue
to complete the application. One of our LavuPay specialists will contact you to complete the application process.