An overview of the Menu Drive Location Profile page. This is set up during your onboarding with Menu Drive.
Basic Settings
After logging in to the MenuDrive ACP, select
Location Profile
to verify/change the following values. Most of the information in the location profile is also displayed on your storefront.
Turn On / Turn Off Ordering
Set up a Broadcaster
The name of the restaurant location
A website address for the location: https://orderstart.com/<the name of the restaurant>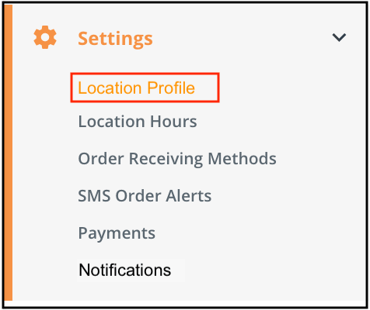 You can create a website for your restaurant, provide your restaurant name in the
Web Address
box.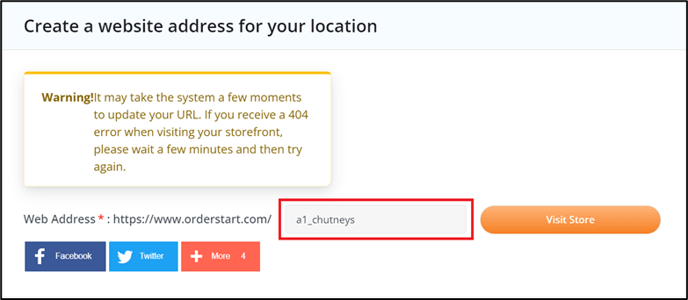 Note:
The system may take a few minutes to update your restaurant URL.
When you click on the
Visit Store
button, it takes you to your restaurant website.

You can also verify/edit:
The address of the restaurant
The phone number of the restaurant
A description of the restaurant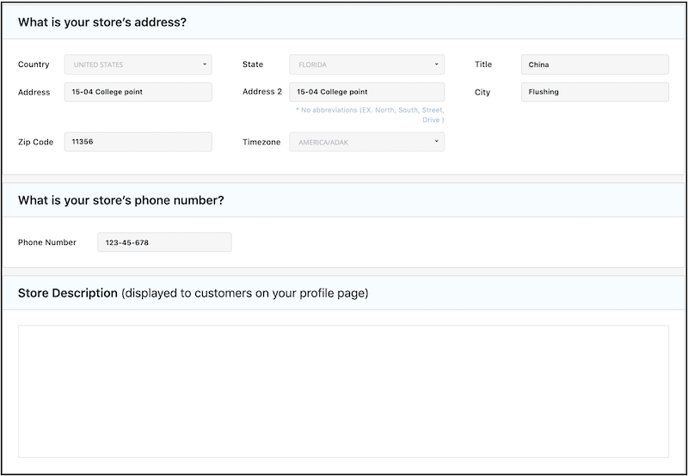 The cuisine types available at the restaurant
Whether or not to accept ASAP and/or Advance Orders (default setting - ASAP)
What types of orders will be accepted (pickup or delivery, or both) (default setting - pickup)
How much time do you need to prepare a pickup order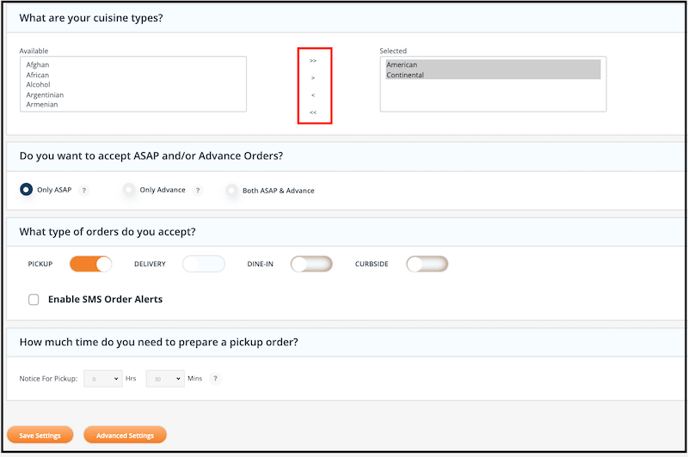 If you choose to receive delivery orders, you'll have to make additional settings.
How much time needed to prepare and deliver an order (default setting - 30 minutes)
The minimum order amount for delivery (default setting - $20.00)
The delivery charge, if any
Whether delivery charges are based on the subtotal BEFORE any discounts are applied OR delivery charges are based on the subtotal AFTER any discounts are applied.
What is your delivery area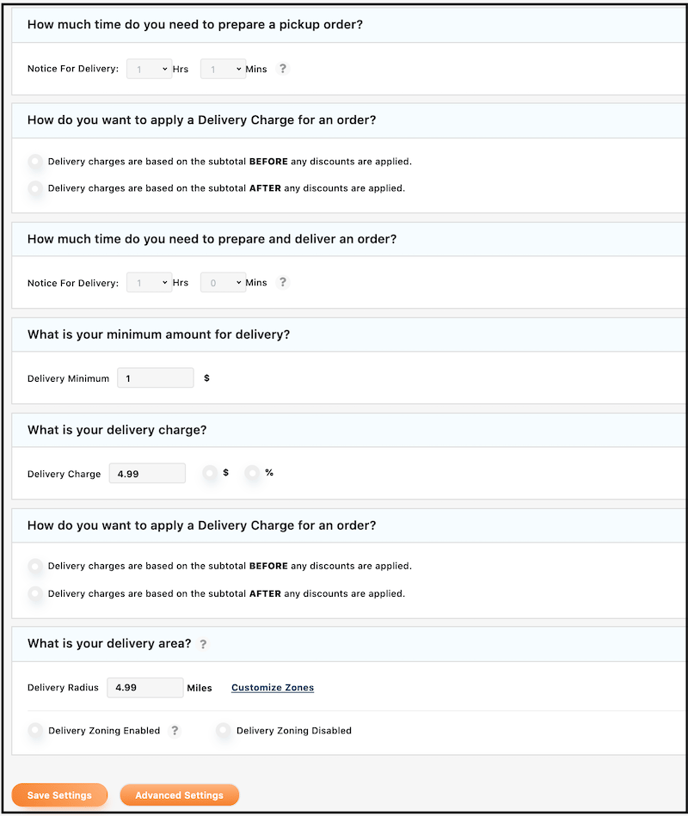 Don't forget to Save Settings.
Advanced Settings
The following advanced settings are also available.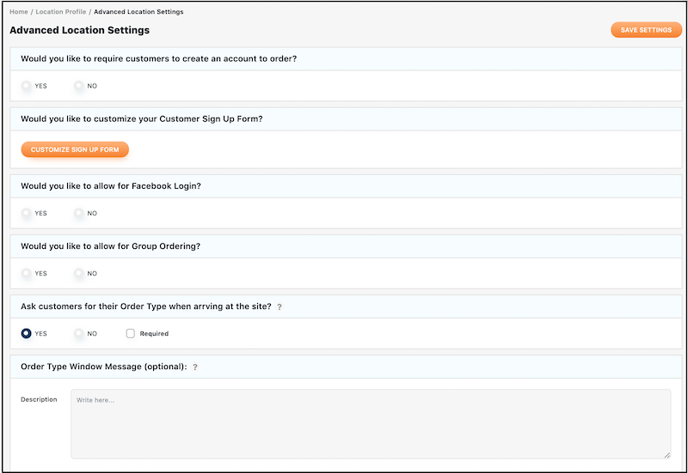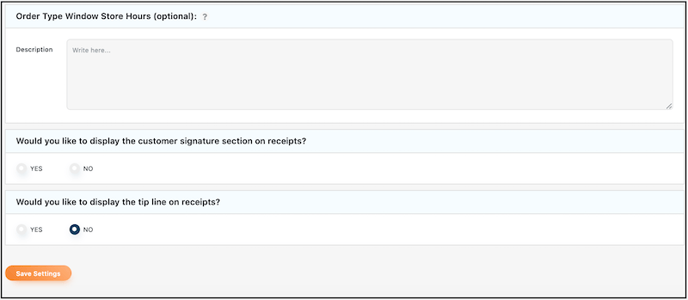 Click or tap Save Settings to keep the settings.
Customize Customer Sign Up Form
If you choose to
customize the sign-up form,
you can select what information you'll collect from your customers when they sign up for your loyalty programs.