A brief summary of the Order Dashboard in Order Receiving Methods.
The order dashboard is an excellent choice for an order receiving method. It is simple interface that can be displayed on multiple devices including an iPad, a cellular phone, and a desktop computer. If you need instructions for setting up an order dashboard for your online ordering check out the Jump Start - Order Receiving Methods article on our support page.



When an order is received is clearly marked as new.

To view details of the order, click on the order number.

To reveal the order.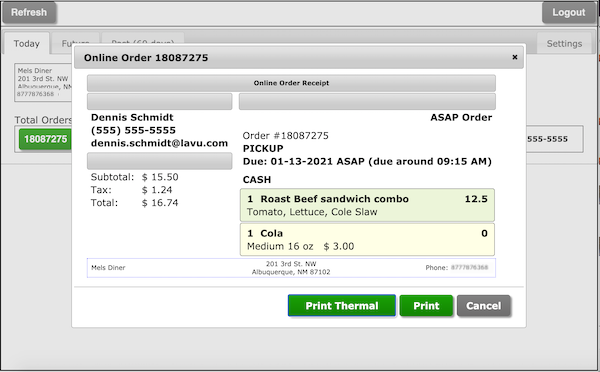 If you have a printer configured, you can print the order.

You can also confirm an order and sent a notification to the customer with the estimated prep time.
Just click Confirm.


To see this interface. Check the send confirmation checkbox, and click on the time it will take to have the order ready.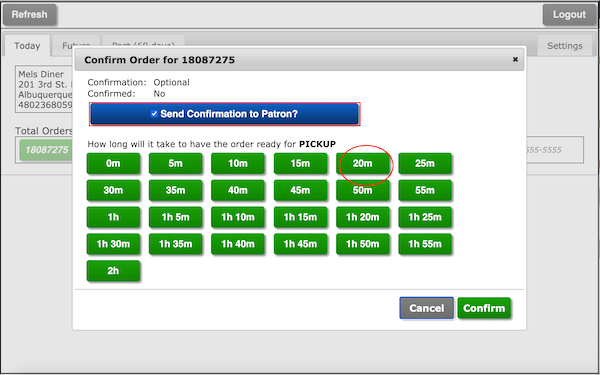 Then click the Confirm button to send an email to the customer.


A success message pops up.


The confirm button changes to Verified.


New orders are displayed at the top of the list.



The three tabs are for today's orders, future orders, and orders from the last 60 days.