Menu Drive Payments - Tips
A short article showing you how to add tip options for your online storefront, along with tip suggestions.
If you wish to accept tips through your online storefront, you will need to enable this feature in your Payment Settings. Tips will be the last tab on the Payments page.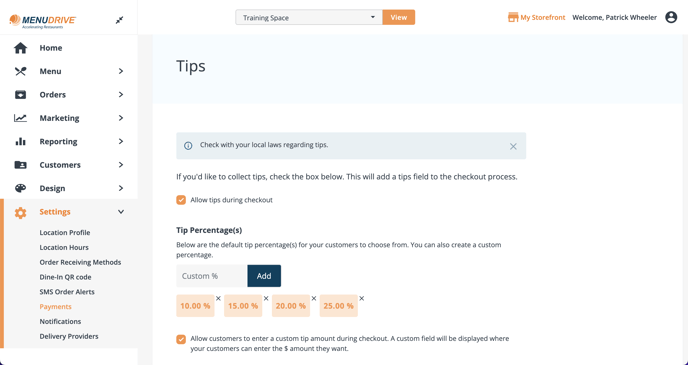 Once enabled, you can add up to 5 suggested tip percentages to your storefront. We also recommend enabling the last setting on this page, which allows your customers to add in a custom amount.
These tip suggestions will be visible on your storefront when your customer navigates to the checkout screen, and is paying with a credit or debit card.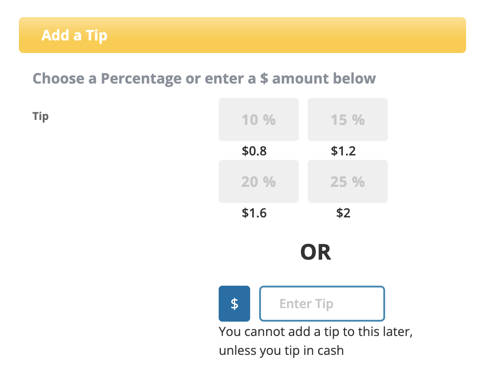 For any further support, please reach out to our 24/7 customer support team at 505-535-5288 or email
support@lavu.com
.