Menu Export / Import
Menu Export / Import
Overview
Many e-commerce sites offer a quick way to display a merchant's products online. MenuDrive is no exception. You can quickly Export or Import your menu from the Menu Builder Page of the Admin Control Panel.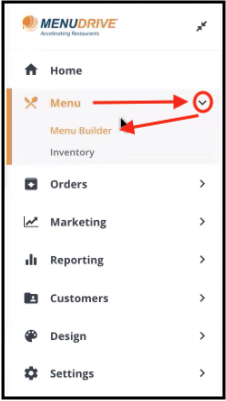 Copy Menu
If you own multiple locations, you can copy the menu at another location to this location. Just click COPY MENU.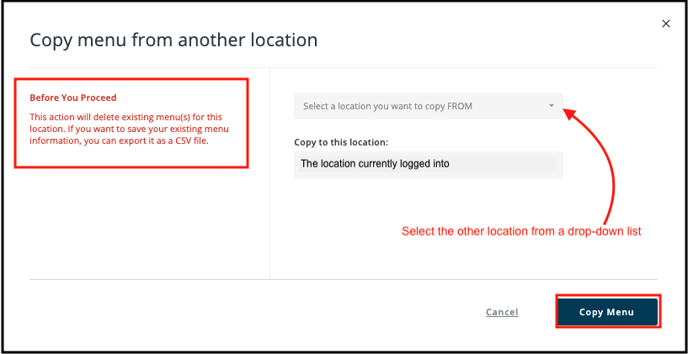 Export Menu
Click Export Menu to get a csv file of the menu currently on this location. You'll see this message.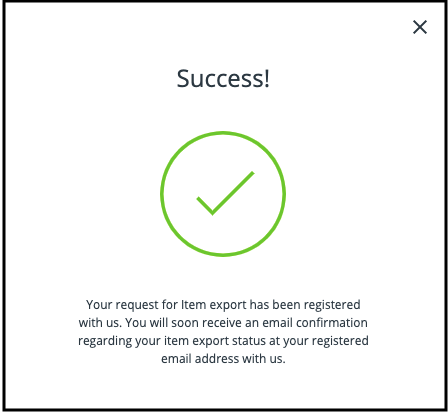 The email looks like this.





Click on the link to download the csv file. Your email account, browser settings, and/or operating system may not allow the link to download the file. If this happens, try to copy and paste the link into your browser's address bar.
Import Menu
Click Import Menu to start the import menu process.
There are important instructions on the Import Menu page.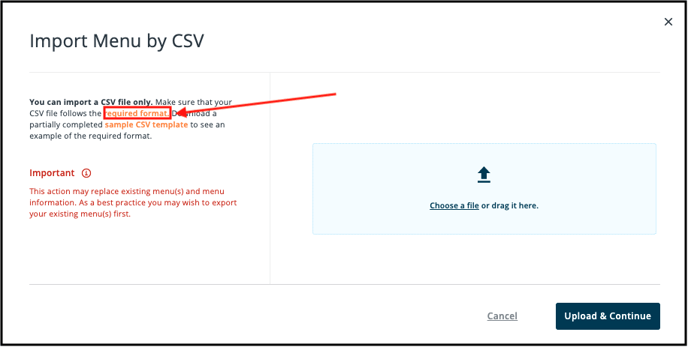 To import a menu, you will need to browse to the prepared CSV file on your computer. After the file has been chosen, you'll be able to see the file name in the window.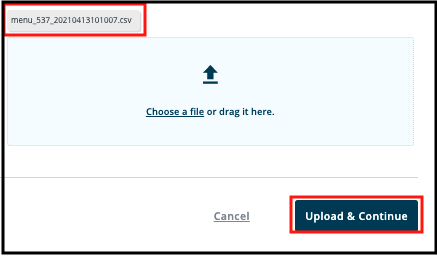 Click Upload & Continue to see the review import file page.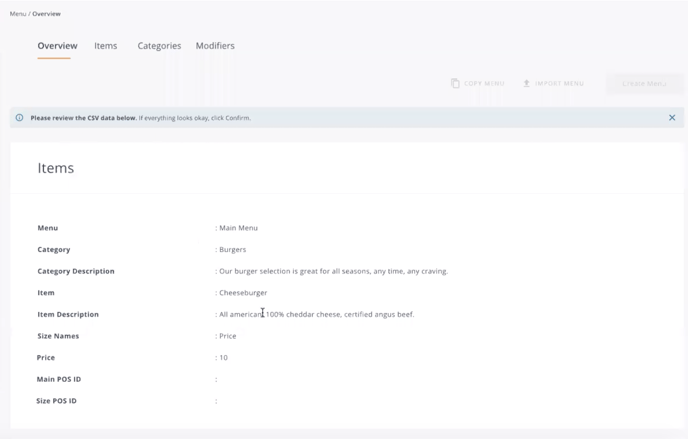 Scroll down to click Confirm and complete the import.
For any further support, please reach out to our 24/7 customer support team at 505-535-5288 or email
support@lavu.com
.