Menu Items - Advanced Settings
Advanced Settings: Visibility, Availability, Upsell Option, and Minimums Per Order
Advanced Settings in Menu Items can only be accessed within individual menu items. When adding a new item, or editing an existing one, click on Advanced Settings.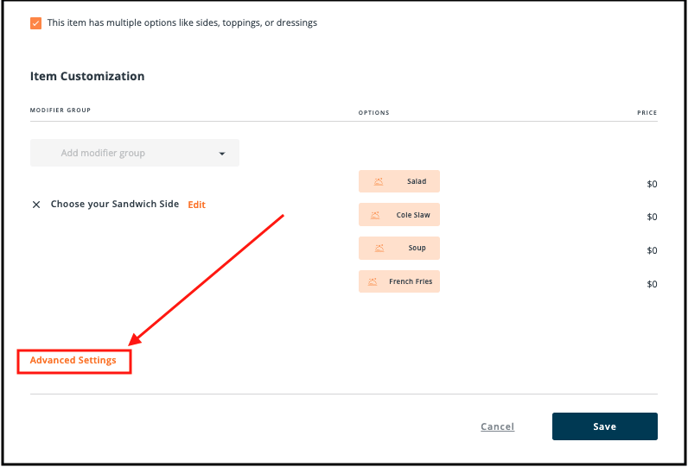 Advanced Settings contains options for Special Notes, Visibility and Availability options, making Upsells, and Special Offer settings.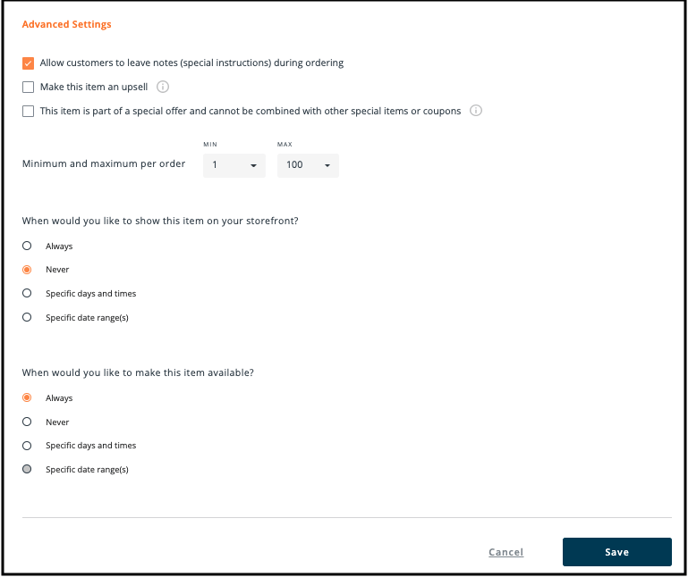 UPSELL AN ITEM
Enable the setting Make this item an upsell to add a small pop up for your customers before they checkout. This is a great tool for encouraging or reminding customers to purchase smaller items they may not have noticed, like drinks, appetizers, and desserts.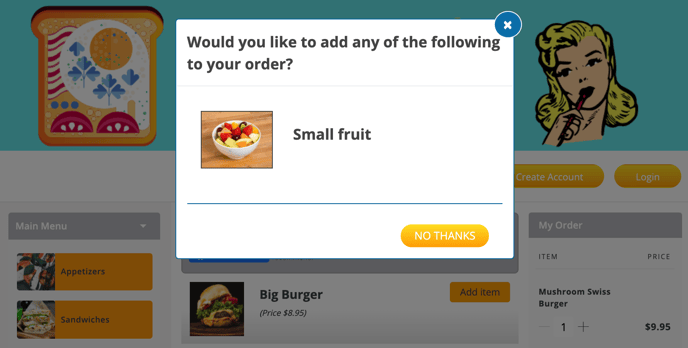 MIN OR MAX PER ORDER
You can set the minimum number or maximum number of any item for any one order.
This is especially helpful with catering menus where there is a 5 person minimum, or with special items that limit 1 per customer.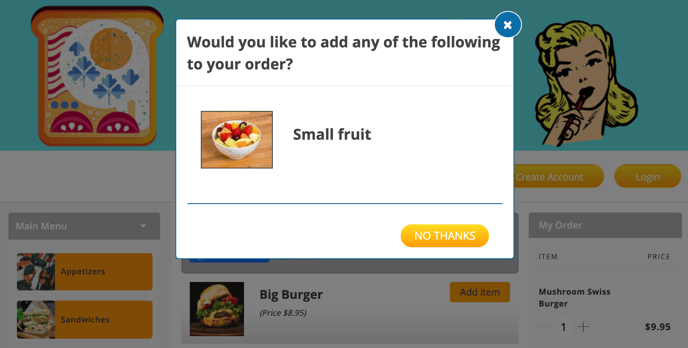 Minimum is ALWAYS defaulted to 1 and the MAXIMUM is always defaulted to 100.
VISIBLE and AVAILABLE
Sometimes you want certain items to only be available during certain times, ie. Lunch, Happy Hour Specials, Daily Specials, etc. Visibility and Availability can be set for Menu Items, as well as your whole Menus. Categories and Modifiers have a simple toggle switch that control both.
Most people want all menus to be VISIBLE - this allows for advanced ordering. Visibility and Availability are both set up the same way in the Control Panel.
You can select specific hours on specific days of the week: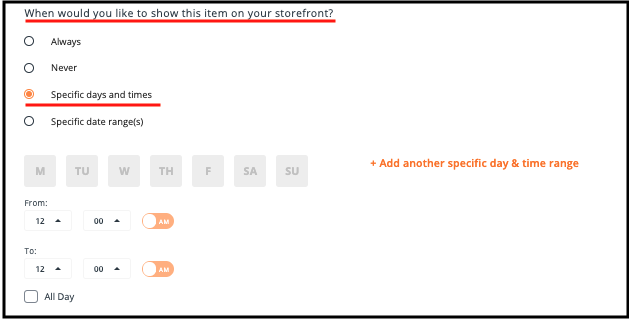 You can also select specific date ranges: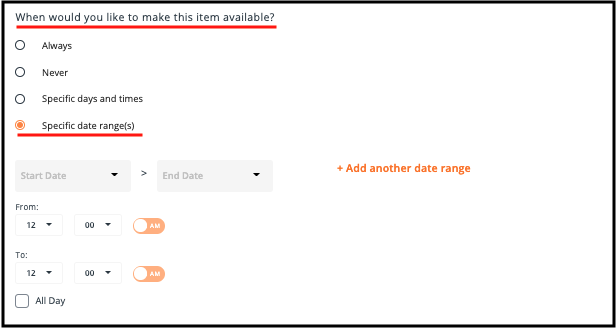 This item is set as available all day on Sundays only.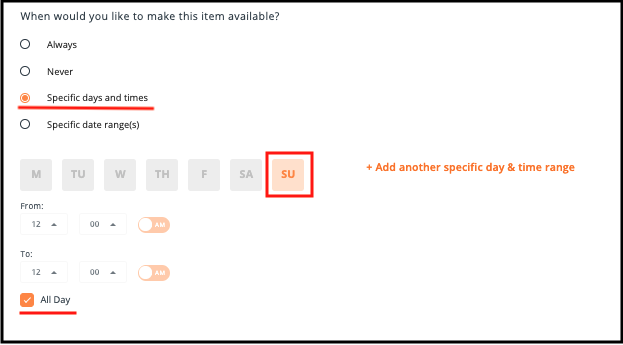 Note: All Day means refers to your PICKUP or DELIVERY hours.
When you are finished making changes, click Save at the bottom of the page.

For any further support, please reach out to our 24/7 customer support team at 505-535-5288 or email
support@lavu.com
.