POS - Exit Location
POS - Exit Location
Sign out of the POS

You can log out of the Lavu POS application at any time by tapping on the Exit Location button.

Tap on the menu button in the bottom left corner to bring up the side navigation menu.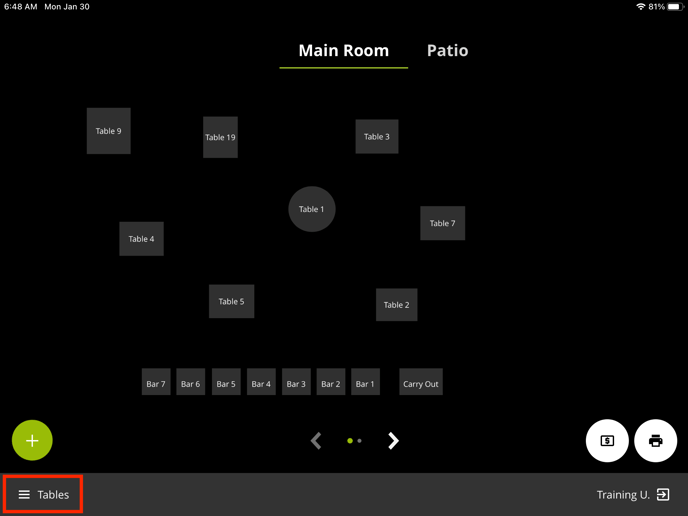 Tap Exit Location near the top of the screen.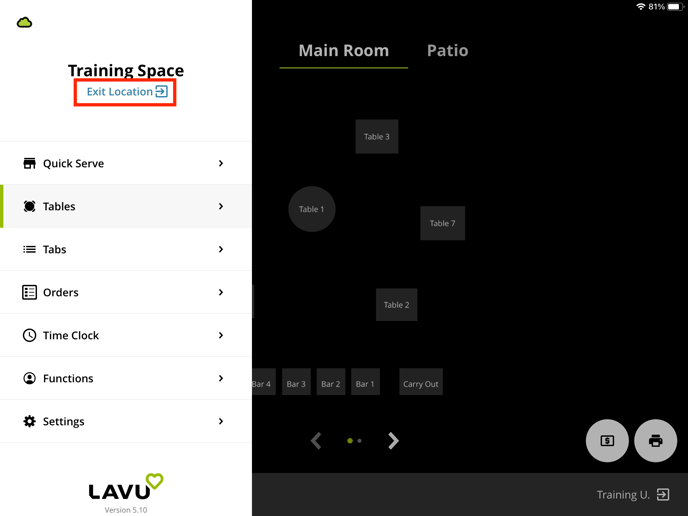 Tap Yes in the pop-up window.

Yes - When selected will exit the app to the tablet mode screen.

No - When selected will return the user to the app.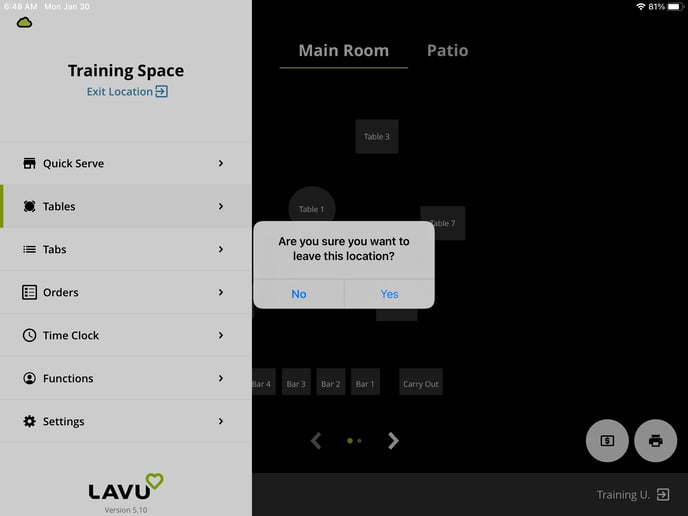 Tap the X to completley sign out.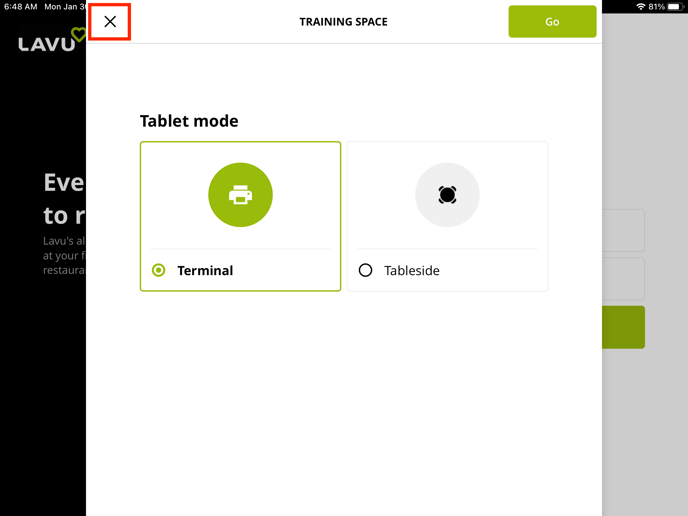 Note: You can also use this screen to quickly switch between the two tablet modes. Click here to learn about the differences between Terminal, and Tableside mode.