POS - The Orders Page
The Orders Page
The Orders page on the POS can be useful for managers to quickly access any order that has been rung up on the POS.
Use the Orders page to:
Quickly access any open order to add items or checkout
Reopen closed orders to provide refunds or voids
View a list of voided orders
Navigate to the Orders page by tapping the menu button in the bottom left corner, and tap on
Orders
.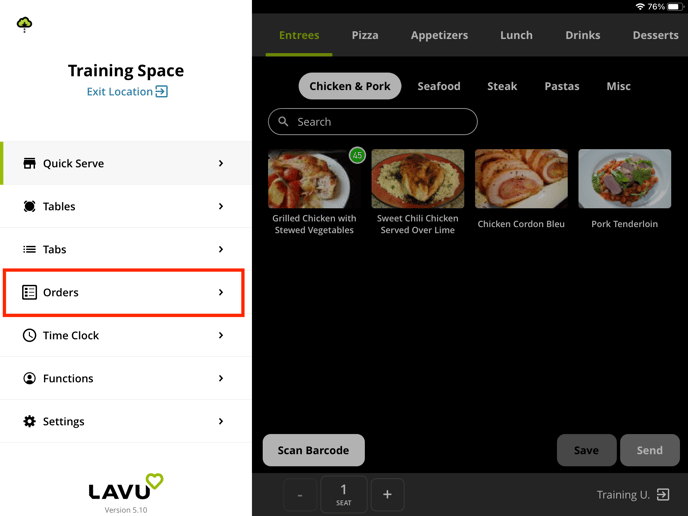 The Orders page is broken up into three sections: Open, Closed, and Voided. You can switch between the three lists simply tapping on the labels in the top right corner.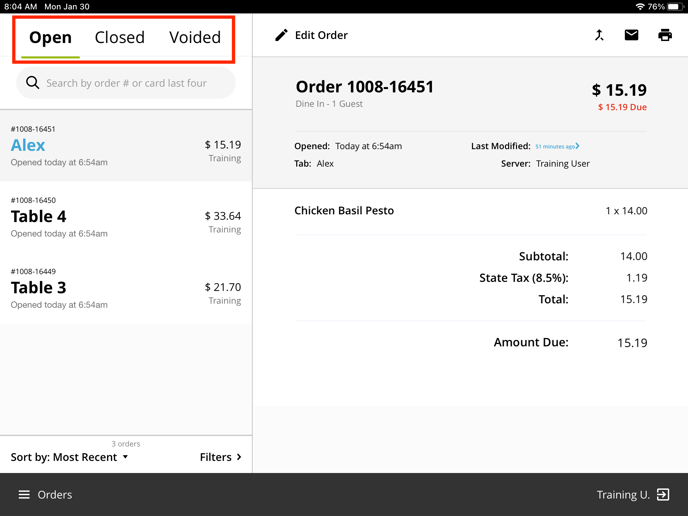 You can search for orders using the search bar. We recommend searching for orders using their Order ID, or the last four digits of the card used to pay for the order (only in Closed orders). However, you can search for orders using any criteria you like. This includes the table/tab name, the server's name that owns the order, the date the order was started, and more.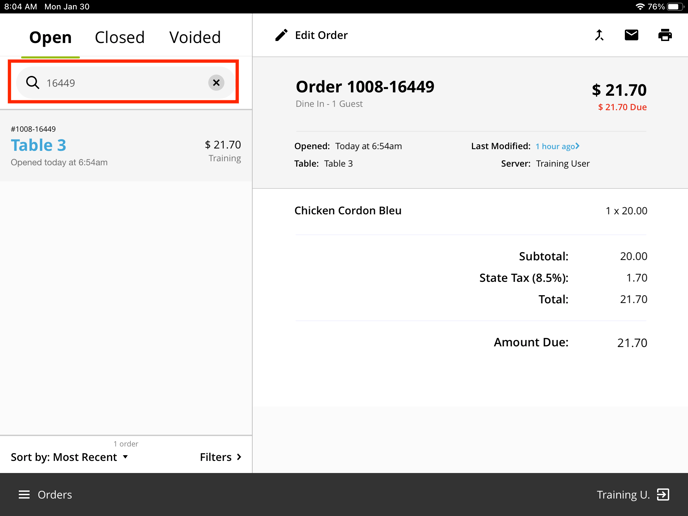 If you don't have specific information you can search for, you can use filters to narrow down your search. You can filter based on server name, date, and order type.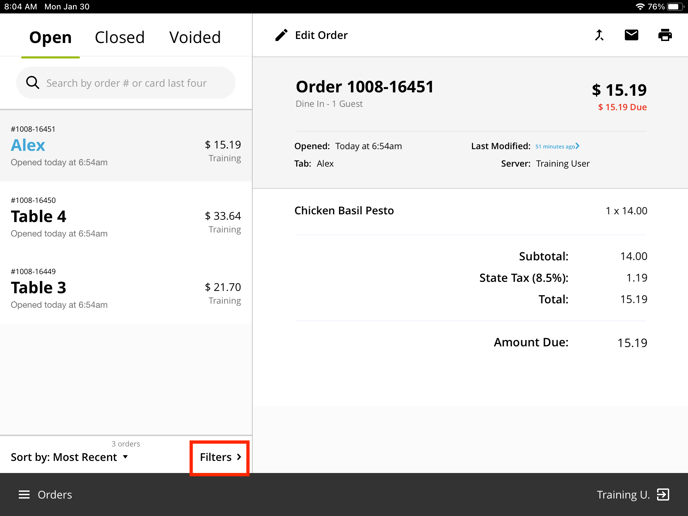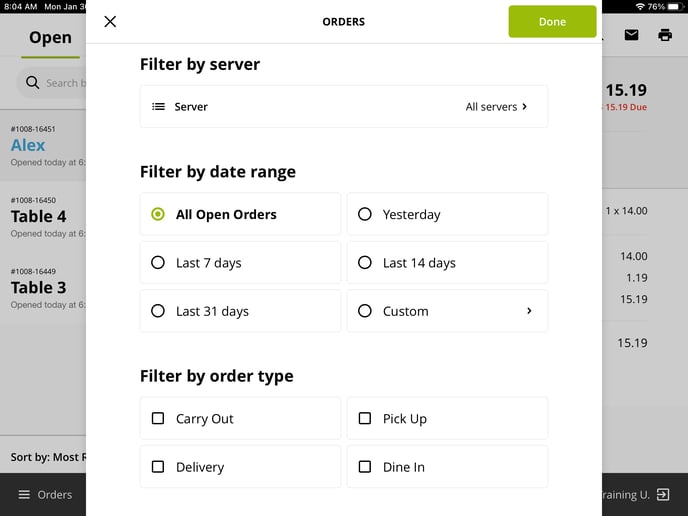 The orders page can also be used to reprint receipts and provide refunds. Click the links below to learn more about these features.
For any further support, please reach out to our 24/7 customer support team at 505-535-5288 or email
support@lavu.com
.