This article will show you how to setup and use your bluetooth scale with Lavu POS.
Scale Integration and Scale Setup
Lavu sells a Bluetooth connect scale to assist customers in determining prices for weighed menu items.
This scale requires a few steps to get it set up.
Control Panel Settings
Advanced Location Settings
You will need to adjust one setting in the back end.
Log in to your Lavu admin control panel (cp.poslavu.com).
Click on Advanced Location Settings.
Scroll down to the green Order Options header,
Select Tor Rey L-EQ via BlueSnap Adapter from the drop-down menu next to Bluetooth scale type
Click SAVE at the bottom of the page.

Menu Setting
You will need to create the menu item or items that you want to weigh to assign the price associated with the weight.
Example: Earl Grey Tea (oz) $1.25 ($1.25 per oz)
Once you have created the item:
Select *Weight from the forced modifier drop-down at the top of the category OR in line with the menu item

Selecting the forced modifier at the category level applies the modifier to every item in the category.
Selecting the forced modifier at the item level applies the modifier only to that item.

Click SAVE at the bottom of the page.
Reload settings on POS Lavu application on all of your iOS devices

This completes all of the steps necessary for setting up the Bluetooth Scale in the Lavu Control Panel. The next step is to set up the physical hardware.
Hardware Setup
The Tor Rey L-EQ Bluetooth scale ships with its power cord and a Bluetooth Adapter with a power cord and adapter.
Scale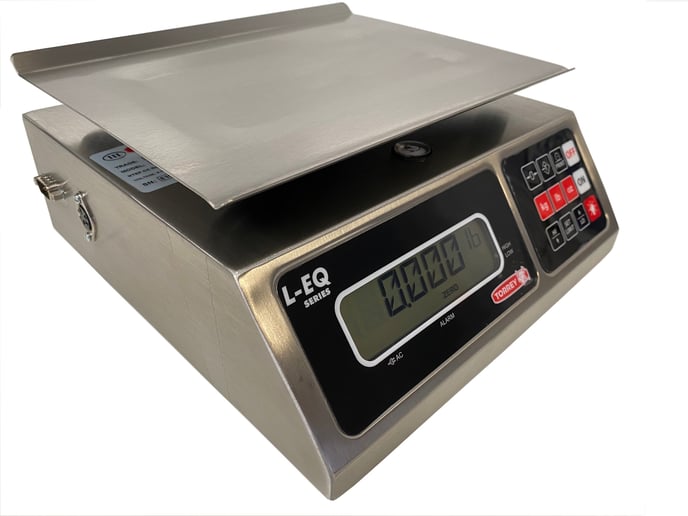 Adapter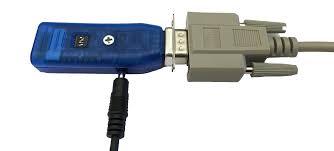 Plug the scale into the power
Plug the Bluetooth adapter into a power
Plug the Bluetooth adapter into the scale
Turn on the scale
Pair the Bluetooth adapter to the iPad

Tap on the iPad settings
Tap on Bluetooth and turn it on if it is off
Search for devices and select the scale

Once it is paired the blinking green light on the scale cord will turn solid green
A Note on the Bluetooth Adapter
The adapter has four small white dip switches on the back of the device (pictured below). The switches need to be in the following positions to operate correctly:
OFF
ON
OFF
ON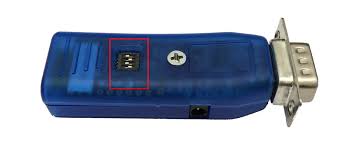 Using the L-EQ Scale with Your Lavu POS
Open the POS Lavu application on the iPad you have paired to the scale
Reload Settings

If it does not prompt you to reload settings tap on the Lavu button in the top left corner and tap on Reload Settings

Select a menu item with the weight modifier assigned to it
A number pad will appear on the iPad screen
Weigh your item on the scale
Press Print on the scale
The weighed item will appear in the order on the application. The weight will automatically calculate the price per weight