Management Tools - Shifts
Management Tools - Shifts
Note:
The Shifts tool is a completley optional part of Lavu POS, and does NOT need to be used to take advantage of similar tools, like Cash and Server Reconciliation.
The
Shifts
tool is the first option within Management Tools. Shifts are directly related to your register summary, and can be used to separate transactions into different sections of your day. This is commonly used to distinguish transactions that occurred during the morning shift, from those that occurred during the evening shift.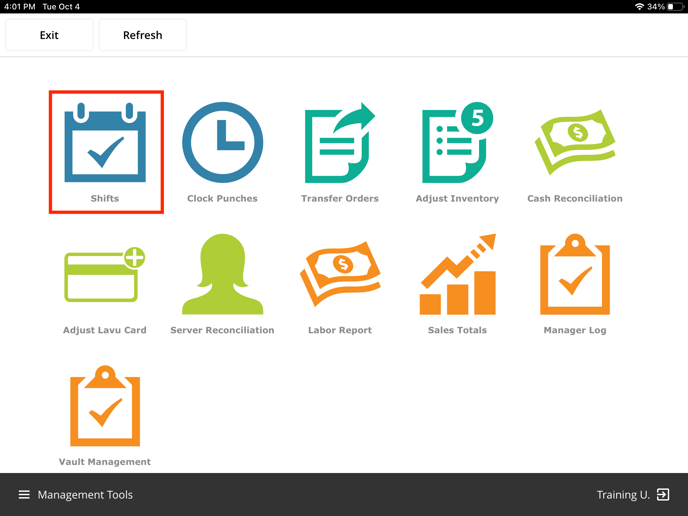 The first shift of the day will start automatically based on your Day Start/End Time in
Advanced Location Settings
. Tap the
Start New Register Shift
button to end your current shift, and automatically start your next shift.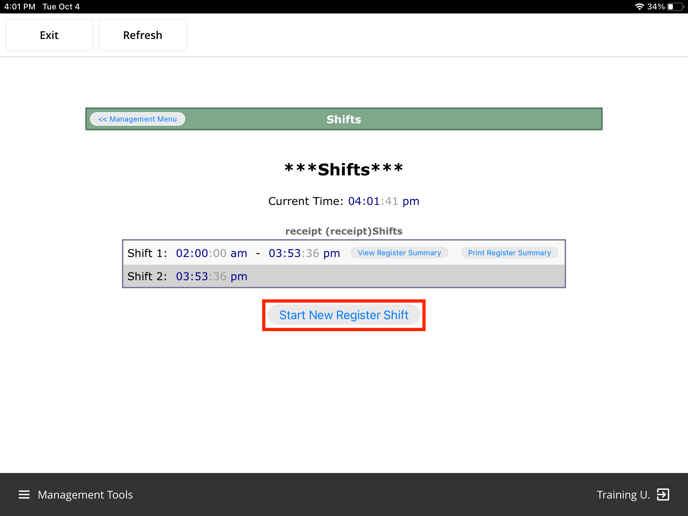 When a shift has been completed, you can view and print the register summary for the specific shift using the options below. Viewing the register summary will make it appear beneath the list of shifts. Printing the register summary will cause it to be printed from your connected receipt printer.