Manager Handbook: Transfer Orders
Manager Handbook: Transfer Orders
Transfer Orders

Transferring an order from one server to another can be useful for many number of reasons. It may even be necessary if servers cannot access each others' orders, and someone needs to take over an order that does not belong to them.
1. Tap on the Order #, table name, or tab name at the top of an order.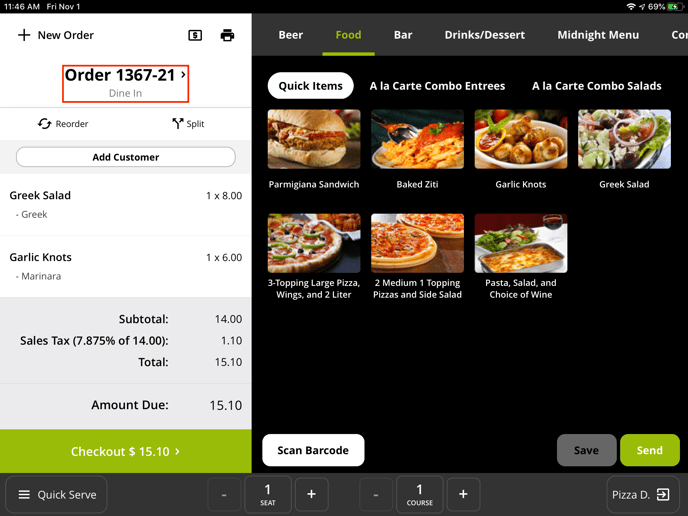 2. Select Assigned Server.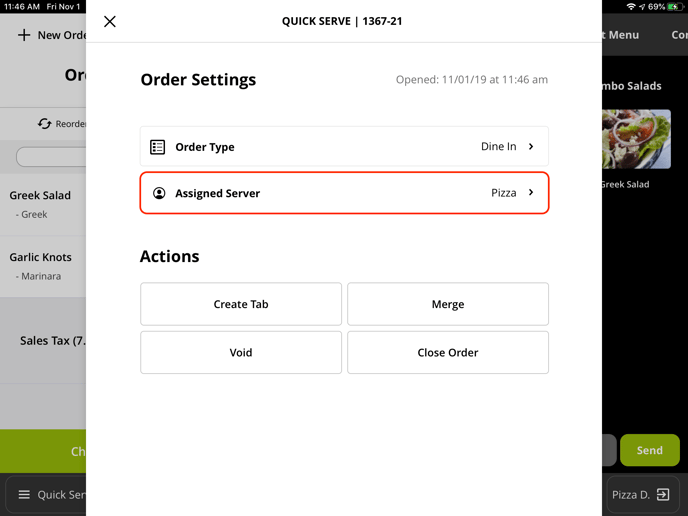 3. Select the appropriate Server who will receive the transferred order.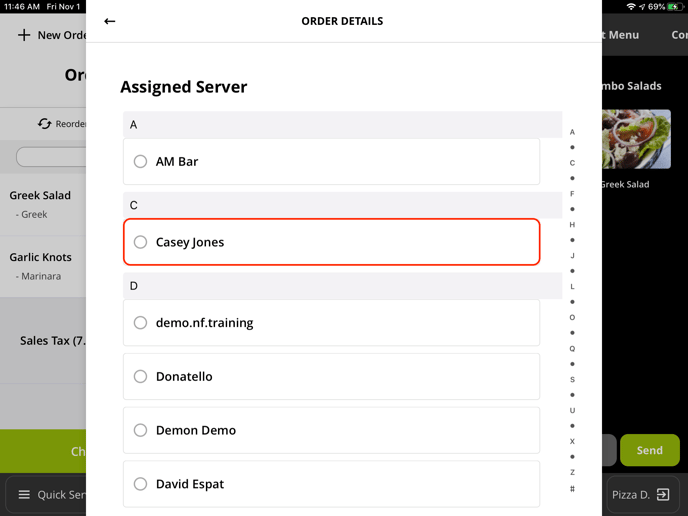 4. Tap Confirm.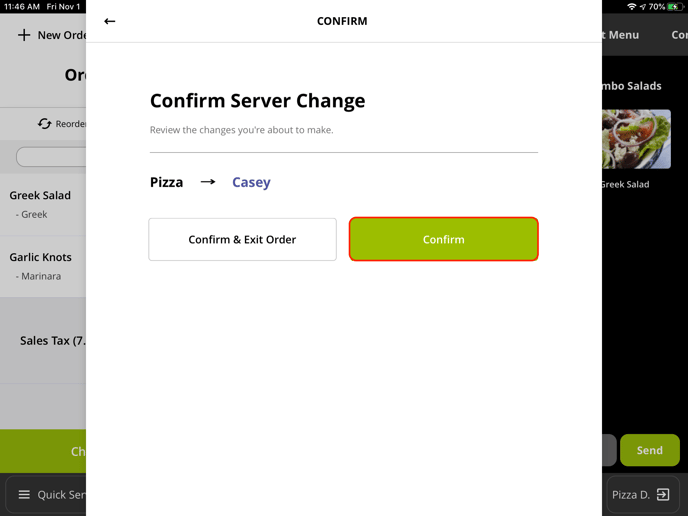 The change will take affect immediately. You are able to restrict who can use this feature through Advanced Location Settings.
For any further support, please reach out to our 24/7 customer support team at 505-535-5288 or email
support@lavu.com
.