POS - Reprint and Email Receipts
POS - Reprint and Email Receipts
Reprint and Re-email Receipts
Printing or emailing receipts can be done normally on the checkout screen. If your customer needs an additional copy, you can provide that through the Orders Page.

Once you are on the Orders page, tap Closed in the top left corner, and search for the order using the Order-ID. With the order pulled up, you can tap the options in the top right corner to either reprint the receipt, or send it through an email.

The center option will prompt you to enter the customer's email address.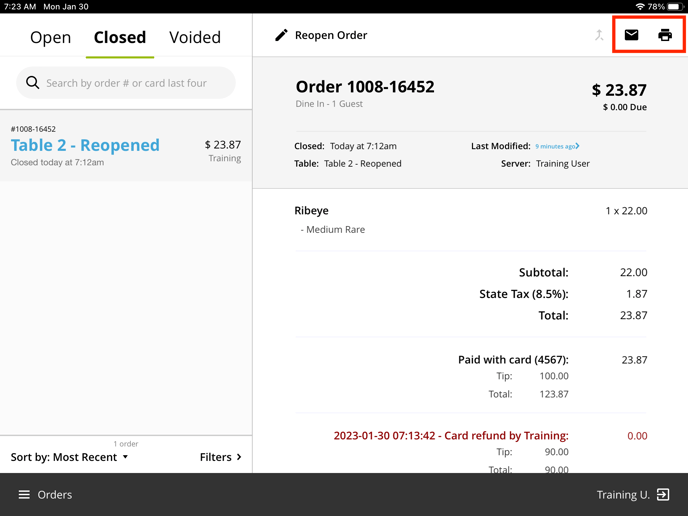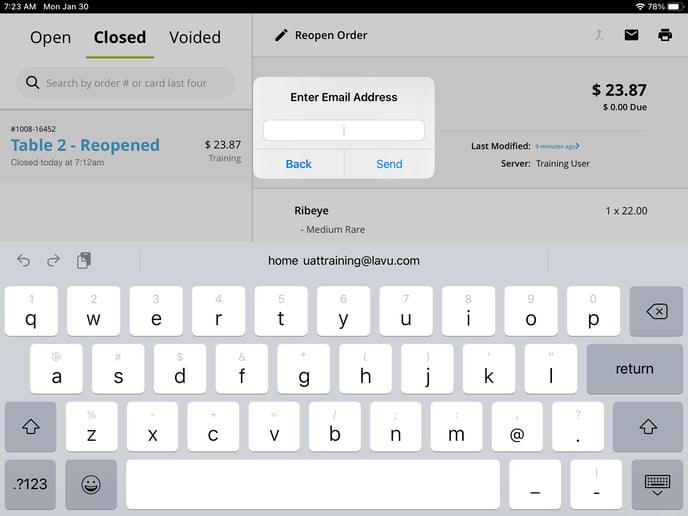 For any further support, please reach out to our 24/7 customer support team at 505-535-5288 or email
support@lavu.com
.