Management Tools - Transfer Orders
There is an easier and faster way to transfer orders from one server to another in Lavu POS 5. Click here to learn how to transfer orders directly from the order screen.
Transfer Orders is a tool that is used to transfer ownership of an order from one server to another. Tap the tool in Management Tools to get started.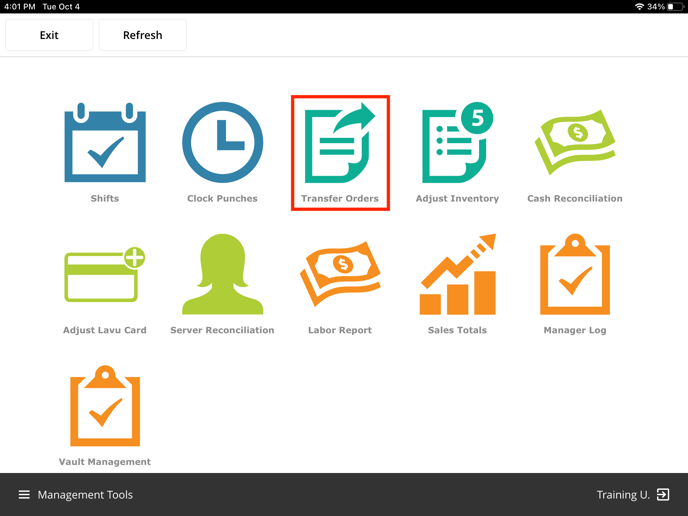 Select the order from the table layout displayed on the left, or select an order from the Tab or Quick Serve dropdown on the right. If you are selecting an order from the table layout, you can change the room you are looking at using the dropdown on the left.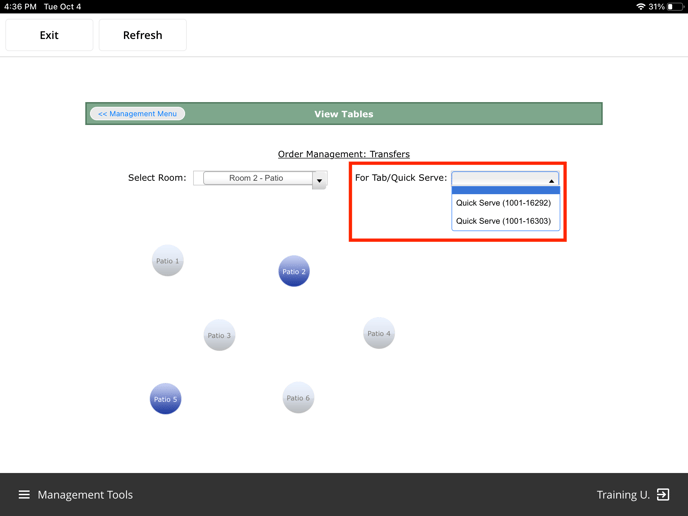 After selecting the order, a new dropdown will appear that will allow you to select an employee. Tap the name of the employee you want to transfer the order to. The change will take affect immediately.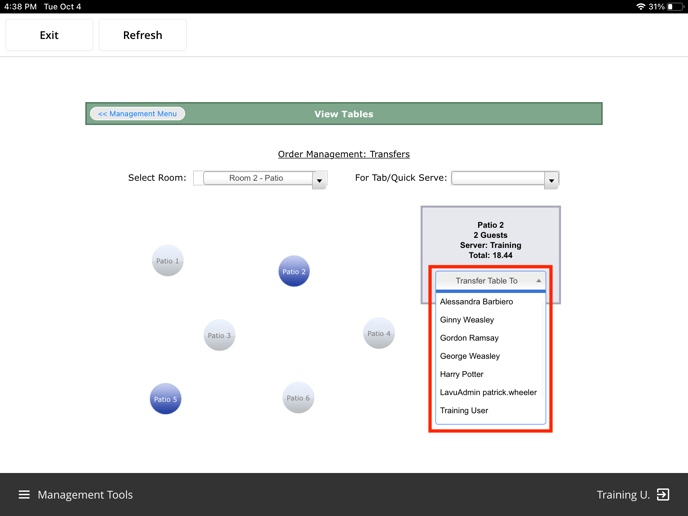 You are able to restrict who has access to this tool by changing settings in
Advanced Location Settings
.